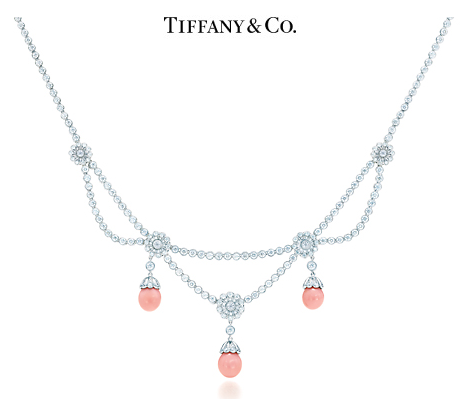 Looking to luxe up your jewellery box? We've got just the bling.
Inspired by the decadence of the Twenties, Tiffany's Rose Diamond drop necklace is as elegant as it extravagant with its triple loops of 330 twinkling round diamonds, hung with three pretty pink platinum-encased pearls.
Its archival design stems from the way Tiffany necklaces were crafted in the decade, where shorter styles were created to complement the new diaphanous dresses that danced the floor – but its vintage-inspired finish will give a high-octane glamour to even today's evening grooves.
Delicate and indulgent, its fine jewellery with a fashionable finish – but it'll cost you. Prices are available upon request; visit www.tiffany.com for more.