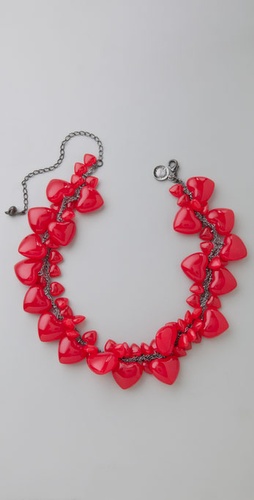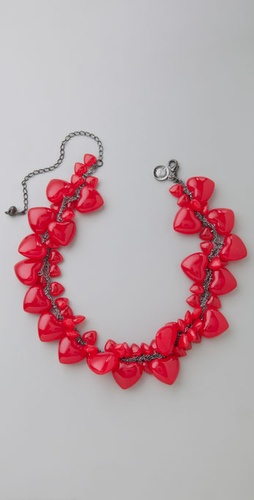 Alice fever is still going strong, with Tim Burton's Alice in Wonderland masterpiece at number one in both the USA and UK box office charts and Disney's designer collaborations flying off the shelves.
Alongside Stella McCartney, Swarovski and Anna Lou of London, Tom Binns has created a jewellery range inspired by the updated Lewis Carroll classic, of which we were lucky enough to sneak a peek last week.
This playful Red Queen necklace from Binns' collection, incorporates one of the story's iconic character images, featuring red resin hearts on an adjustable chain.
Why not celebrate the Disney trend with this topical piece of jewellery that is sure to see you past Alice Fever. $175 from Shopbop.