Last Updated on 19th March 2011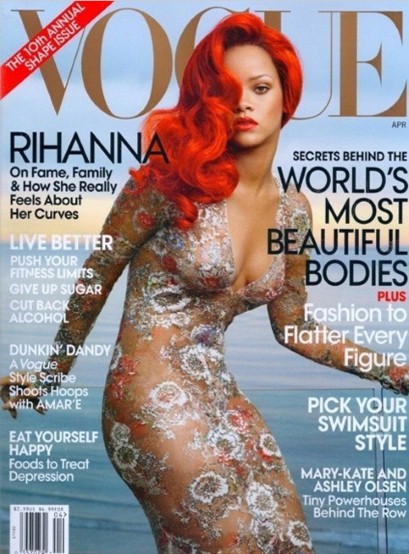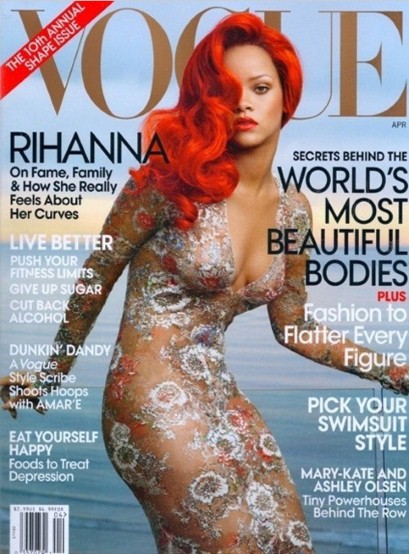 At the start of January, American pop sensation Rihanna took to her Twitter page to reveal she'd just scored her first US Vogue cover for the magazine's April issue – naughty!
"Just wrapped my first American Vogue cover shoot with Annie Leibovitz…Rah! #SEXY" she tweeted.
However, the tweet was swiftly removed from Rihanna's page, probably after a firm telling off by the Conde Nast PR team, we reckon.
But after a few months of waiting, the US Vogue cover has finally landed onto the scene – and boy was it worth the wait.
Looking like a glistening mermaid, Rihanna is dressed in a stunning skin-tight sheer dress from Chanel's pre-fall 2011 collection, and although it might not be as racy as her latest music video for single S&M – the sex appeal may have been a little out of Vogue's comfort zone, reports the Telegraph – she still looks smokin'.
We're pretty sure the singer's fans will be delighted with her prestigious fashion scoop – after all, gracing the front cover of Vogue is a pretty big deal, right?