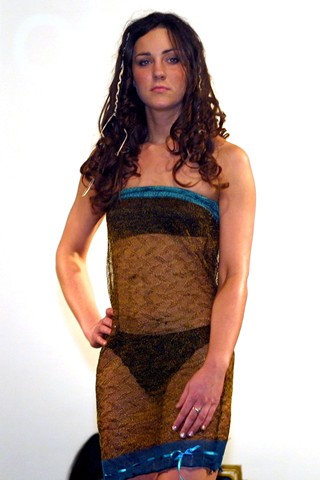 Kate Middleton can't seem to escape the constant bombardment of images of her in that infamous sheer dress – and why should she? After all, it caught Prince William's eye – and it's now made a whopping £78,000 at auction.
The iconic number first made its catwalk debut way back in 2002 when Kate wore it for St Andrew's University charity fashion show, and naturally, designer Charlotte Todd is over the moon the dress sold for so much – it only cost her £30 to make.
"I am totally speechless, and feel very emotional," said Todd after the auction. "I really didn't think it would make that amount. I am planning to put some of the money towards a deposit for a house, but perhaps I may use some to change my career."
The dress was sold as part of Kerry Taylor Auctions' Passion for Fashion Auction at La Galleria in London. Todd had originally designed the piece for a university project appropriately named The Art of Seduction, and was actually meant to be a skirt rather than a dress, reports Vogue UK.
We just hope Kate flashes a little less flesh on the big day…