The sun may not have shined much this summer, but we bet your skin's still feeling every bit as burnt-out. Shaving, waxing, rubbing from your jeans – it's all enough to make your body break out in backlash.
The key to getting skin back to its smooth and silky self? Exfoliate, exfoliate, exfoliate!
It's not a new process, and nor is it the most mind-blowing, but a simple exfoliate every week will help rid your skin of dirt and dry bits and prep those pins for future pampers.
But when they all have the same directions on the bottle and boast the best outcomes, how do we know which ones really do the job? Our beauty buff tested the nitty-gritty of a few market favourites to see which are worth getting out of bed for.

NouriFusion Exfoliating Scrub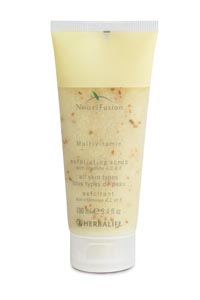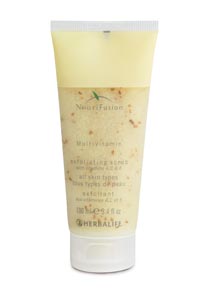 The NouriFusion exfoliating scrub comes in a modest pale packaging that looked very promising, but once I started to massage it on my legs, the sweet smell quickly evaporated and I was left with a very oily substance that felt rather unpleasant. The beeswax beads are quite rough and after washing off the scrub – which took some time, given it was oil-based – I was left with a few red marks where the beads had exfoliated a little too much. Ouch. My skin did look clearer and smoother once dry, but it came at a price I wouldn't be willing to pay for again. Verdict: 2/5
NouriFusion Exfoliating Scrub, £22.45, available herbalife.co.uk.
Harley Street Skin Body Buffer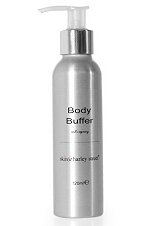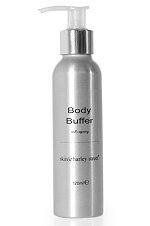 Harley Street Skin's newest product is the Body Buffer – a unique product that moisturises and exfoliates… except, it doesn't at all, really. Its key ingredient, Glycolic Acid, is meant to melt away dead skin cells and help against dry, flaky skin, which it may do, but mostly my skin was left sticky and smelling quite odd indeed. Verdict: 3/5
Harley Street Skin Body Buffer, £15.00, available at www.harleystreetskin.co.uk.
Repêchage Sea Salt Scrub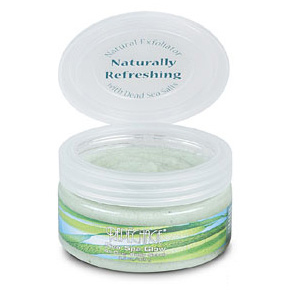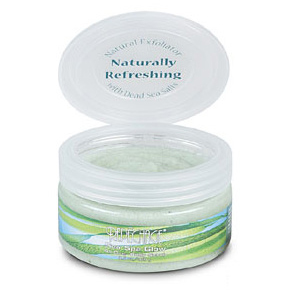 One product that proves you can't judge a book buy its cover is Repêchage's Sea Salt Scrub. Arriving in a rather dated tub and poorly-designed stick on labels, I thought I was in for big disappointment. But as soon as I opened the lid, the sweet minty smell distracted me and I (almost) had to control myself from tasting its contents. The exfoliating beads are soft but work fantastically well at brushing away dead skin and roughness to leave skin looking bright and healthy. The high concentration of salt minerals made my skin feel instantly refreshed, and so were my senses! Verdict: 5/5
Repêchage Sea Salt Scrub, £20.65, available at www.repechageuk.com.