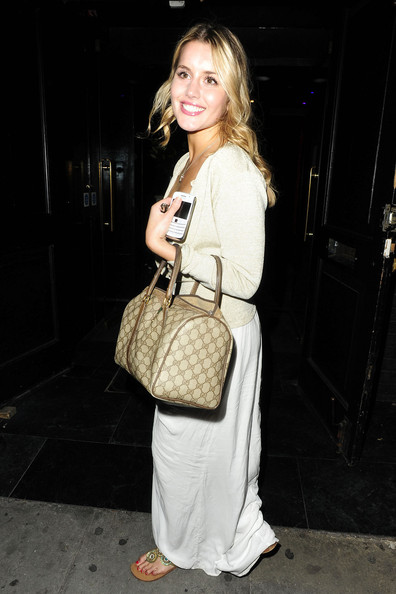 Blonde Made in Chelsea starlet Caggie Dunlop is branching out into the world of fashion by creating her very first clothing line ISWAI: It Starts With An Idea. 
Caggie isn't the only Made in Chelsea star to get a foot on the fashion ladder. Her MIC co-star Amber owns myflashtrash.com, while Rosie is the brains behind the afashionforte blog.
Caggie's debut clothing line is set to launch on November 14th – so not long to wait at all. In fact, this means you can inject a little bit of Chelsea into your wardrobe before you make room for the highly anticipated Versace for H&M collection, as that launches on the 17th. November could potentially be a very expensive month, so start watching those pennies!
According to Catwalk Queen, this might not be Caggie's only dalliance with fashion – apparently she is in talks with luxury British brand Aspinal of London to create her very own handbag… eat your heart out, Alexa Chung! Who needs Spencer Matthews when you're flying so high in fashion?