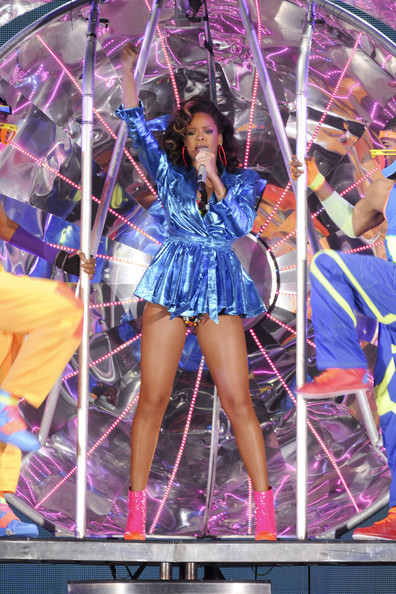 This is music to our ears – Rihanna has apparently reached an out of court settlement with photography genius David LaChapelle after he filed a lawsuit against her for allegedly plagiarising his work in her S&M music video. 
Earlier this year, he sued RiRi for $1million (£630,000) as he believed her video copied his earlier work, in terms of "composition, total concept, feel, tone, mood, theme, colours, props, settings, decors, wardrobe and lighting". Ouch!
Even though a trial was scheduled, the case has apparently been settled out of court for an undisclosed amount of money. We were half looking forward to seeing Rihanna's court wear, but we're glad for her sake that everything has been resolved.
"Musicians commonly pay to sample music or use someone's beats, and there should be no difference when sampling an artist's visuals," he said after initially filing the claim.
David LaChapelle said that the complaint was "strictly business" so we hope that means there are no hard feelings between the pair.
[Glamour]