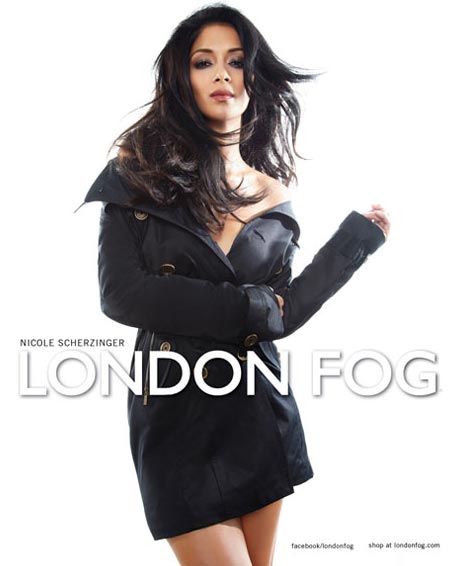 2011 is without a doubt, Nicole Scherzinger's year as far as professional projects are concerned. As if having one of the most coveted jobs in the world as an X Factor USA judge wasn't quite enough, Scherzy can now add 'new face of London Fog' to her ever-expanding CV.
The singer and X Factor mentor will front the advertising campaigns for the London Fog 'holiday and spring 2012' collections. "I love trenchcoats and London Fog coats are timeless," Nicole wrote on her Facebook page.
The ex-Pussycat Doll will be replacing Mad Men actress Christina Hendricks, as the brand aims to go down a more "modern and contemporary" route for its new campaigns.
"Christina Hendricks was fantastic for us, but she was more classic and tailored," said Dari Marder, a spokesperson for the Iconic Brand Group that owns London Fog. "Nicole is a little more modern and contemporary. She has a really fierce sense of style. With X Factor, this is her moment and it brings the brand to the forefront of the consumer's mind."
If you like the teaser pic, make sure to check out the London Fog Facebook page, as more images will be released soon.
[Sassi Sam]