Last Updated on 2nd March 2011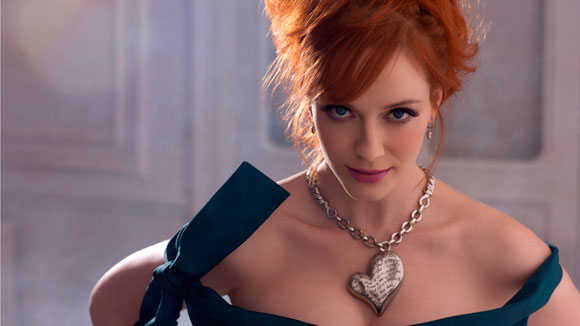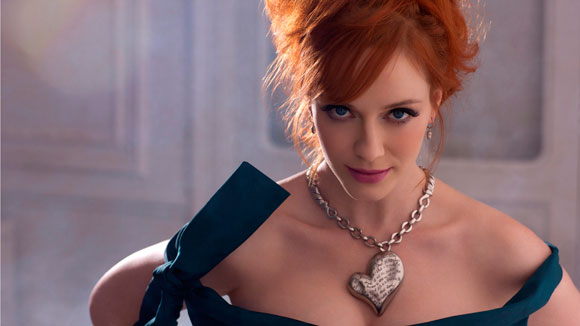 The curvaceous Mad Men actress, Christina Hendricks, has certainly bagged herself a winning high profile fashion campaign with this one, as news breaks that the fiery red head is fronting Vivienne Westwood's Get A Life Palladium Jewellery Collection.
Looking as glamorous as ever, the actress models the latest gems from Westwood's jewellery line, said to be inspired by nature, pagan symbols and crafted from the precious metal Palladium- an element from the highly sought after platinum family.
"Vivienne Westwood has always been one of my favourite designers, so it was a great honour for me to be asked to represent the 'Get a Life' Palladium Jewellery Collection," explains Christina.
"I admire that Vivienne uses her designs to inspire change and the pieces are just so wonderful. I love that there are dramatic pieces such as the tiara and the heart necklace as well as more simple pieces such as the acorn earrings. As Palladium is a naturally white metal, the pieces really sparkle under the lights and I cannot wait to wear them on the red carpet."
And it seems Christina's love for Vivienne is equally reciprocated, with the iconic British fashion designer sharing just as much compassion for the Hollywood star.
"Christina is the embodiment of beauty and we were delighted to have been able to involve her with this new jewellery collection. Her style is just so complimentary to my designs," says Westwood.
The collection is now available from Vivienne Westwood's Conduit Street boutique in London as well as the LA boutique, reports SkyShowbiz.
Read our report on Vivienne Westwood's AW11 Red Label collection at LFW here.