Last Updated on 8th November 2011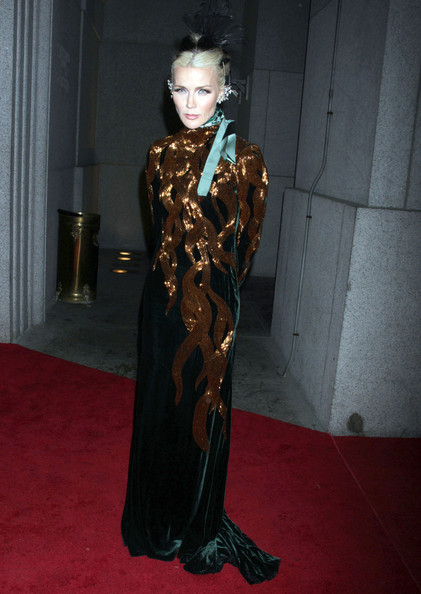 It's not just Jimmy Choo and Christian Louboutin that are putting pen to paper these days, as Daphne Guinness has announced that she will soon be releasing her very first book. 
"Writing is a funny thing," Daphne said at last week's Fashion Icons and Insiders symposium. "It's not like you're working on a schedule. It comes in fits and starts. It will be ready when it's ready. I've just got to get it right so that it will be as good as it can be."
While Ms Guinness hasn't revealed in so many words that the book will be an autobiography, we have a feeling it will be very personal to her, as she has hinted that it will reflect on what she has learnt over her years.
"Well, it's not about beetles. It will be about what I've observed or imagined. Frankly, I'm not Winston Churchill or another public figure. I don't think anyone would be particularly interested in my observations."
We'd have to disagree on that last bit, as we imagine the book would be just as popular if it was entitled Daphne Guinness's Observations, but we'll just have to sit tight and wait patiently for more details to emerge. We can't deny that it will be a great read regardless.
[The Cut]