Last Updated on 9th November 2011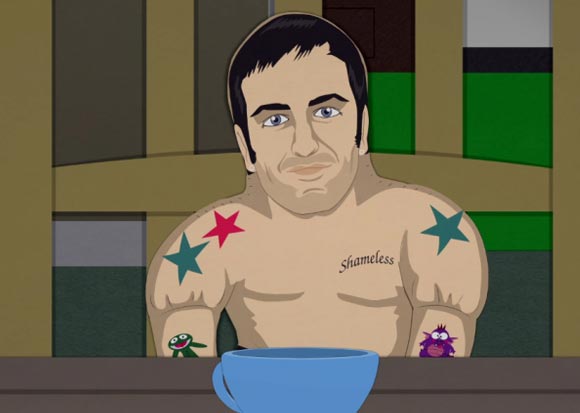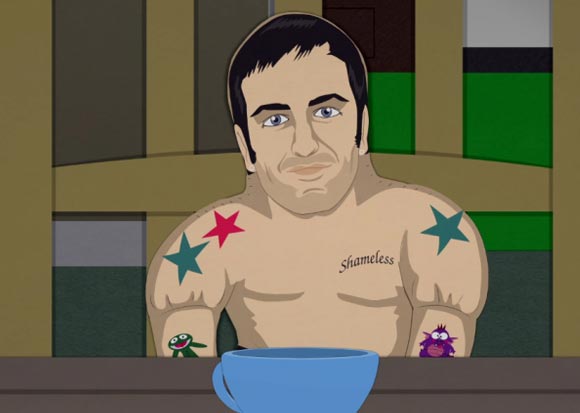 We imagine some celebrities would be less than thrilled with the way in which they were portrayed in South Park – but Marc Jacobs isn't one of them.
"That was probably the greatest honour of my entire life so far," Marc told The Cut.
"I am the Muscle Man Marc doll on South Park, and I joined the very great ranks of being one of Cartman's toys — although I get boiled to death at the end of the episode.
"Honestly, without hesitation, it is the greatest honour, I mean, way above and beyond the lifetime achievement award, beyond anything. It's like, to be immortalized on South Park, I can die a happy man."
We think he likes it… In fact, he is so pleased with his representation, that he will be getting an inking of the character!  "That'll be my next tattoo, the Muscle Man Marc from South Park."
This isn't the last we will see of Marc on the TV, as we revealed a few weeks ago that he has a special role in upcoming film Disconnect, although he is still keeping quiet on the details of his character.  As promised we'll keep you updated!