Whether you love her or loathe her (and we don't believe you if you do the latter), 2011 owes itself solely to one woman: Kate Middleton.
Though her style remains distinctly average in our book (string us up and hang us for treason), there's no denying the effect the Duchess of Cambridge has had on the world.
And, since everything she wears sells out in seconds, the fashion brands she favours have got a lot to thank her for.
Like everyone else, we're kind of intrigued with her influence, so we've trawled through Kate's best looks from this year to see her rise from pauper (ha!) to Princess in pictures, which has lead us to the following conclusions: 1) she's a mega-fan of the high street, 2) she only wears a handful of designers and regurgitates them as necessary, 3) June was a particularly good month.
Without further ado, here's her year in style…
January: Reiss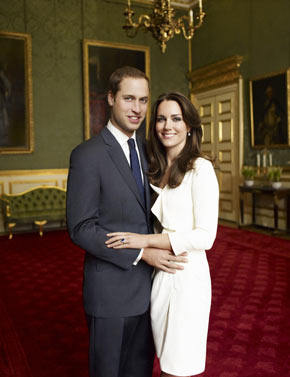 Kate wears a Reiss 'Nanette' dress for her official engagement photos shot by Mario Testino, and the hysteria begins.
April: Alexander McQueen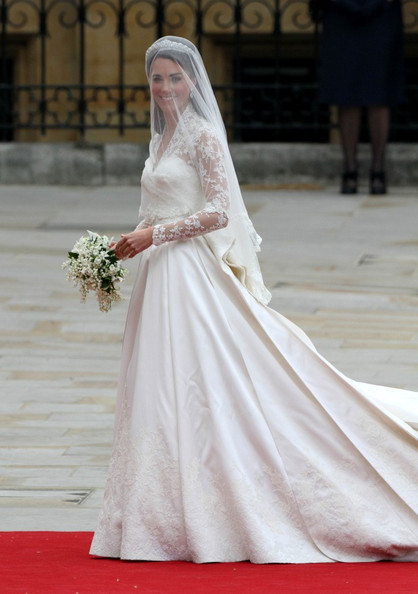 Just another white dress. We're kidding! Kate gets married in a jaw-dropping Alexander McQueen dress designed by Sarah Burton and the world stops in its tracks.
April: Zara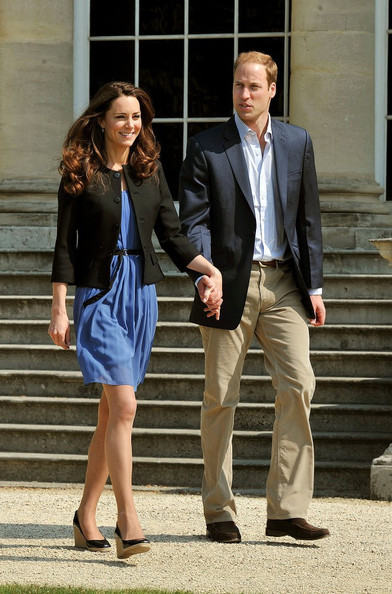 The new Duchess of Cambridge steps out the day after her wedding in another high street dress, this time from Zara. The world applauds her for remaining the peoples' Princess despite being an official royal.
May: Reiss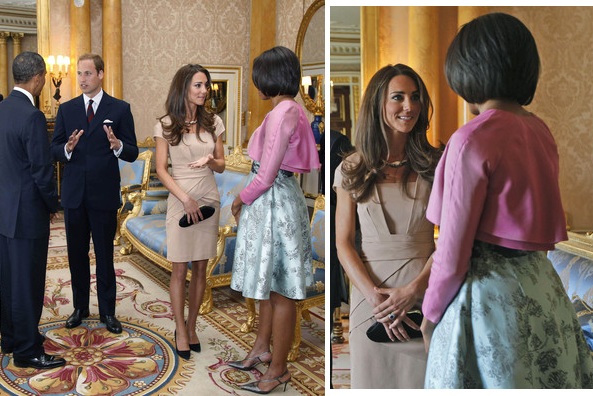 Kate meets Michelle Obama for the first time; everyone gets excited about the pair's fashion politics. Kate opts for another Reiss dress, nude in colour with a boxy neckline and panelled waistband.
June: Jenny Packham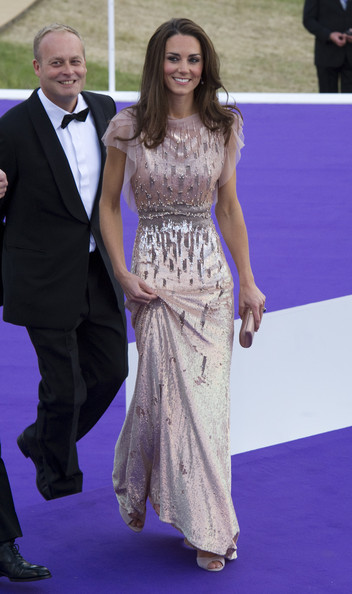 Her first charity gala since getting married and Kate opts for a glistening champagne-pink gown by Jenny Packham, which skims the floor and her small frame. This choice is a promising sign of things to come.
June: Reiss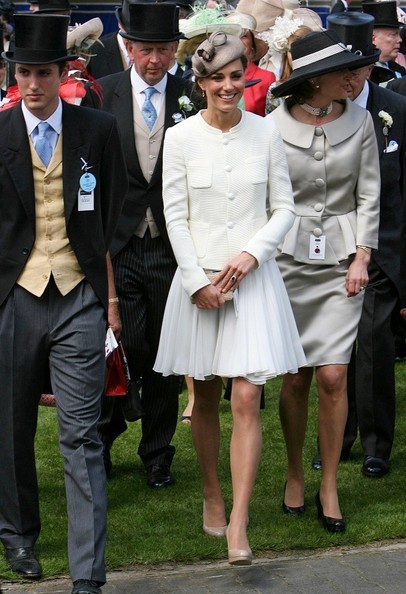 An appearance at the races next, and another opportunity for Kate to wear Reiss. It's predictable, but the white dress with a full pleated skirt is unarguably pretty.
June: Alexander McQueen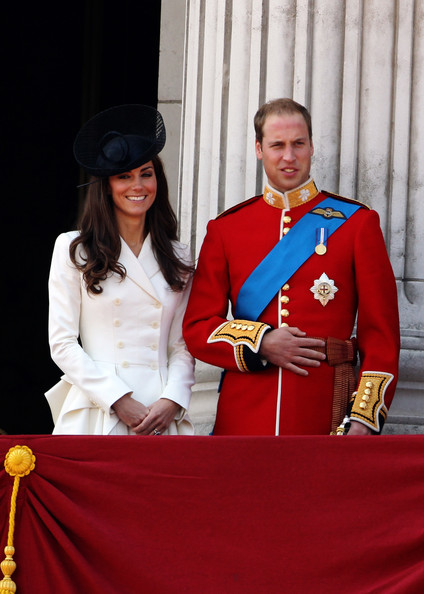 At last, Kate Middleton returns to the label that shot her to marital – and sartorial – success: Alexander McQueen. She chose a cream double-breasted dress coat from McQueen's resort 2011 collection for her Trooping the Colour debut in June, much to the delight of critics.
June: Erdem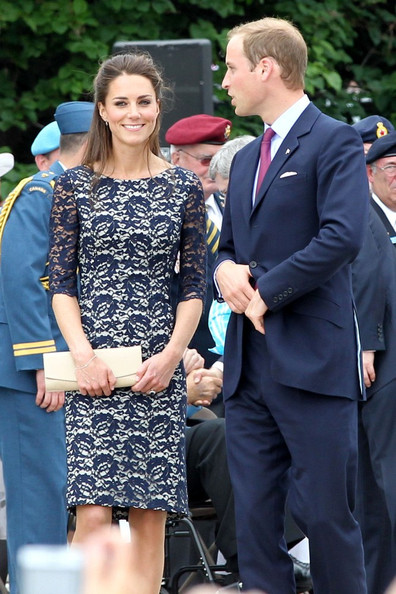 Kate's off to Canada on her first official tour and opts for a navy lace dress by Erdem. It's a clever choice – the designer's British-Canadian – and it pleases the fashion pack on both sides of the pond.
July: Joseph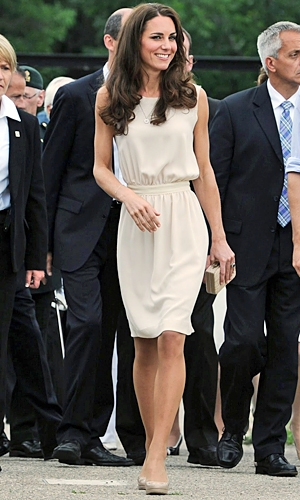 Still on her tour of the US, Kate surprises everyone when she steps out in a cream Joseph dress – not because of the frock, which is perfectly chic and a favourite label of the princess's, but because her frame is shrinking. Still, it's an elegant choice so we're including it here.
September: Amanda Wakeley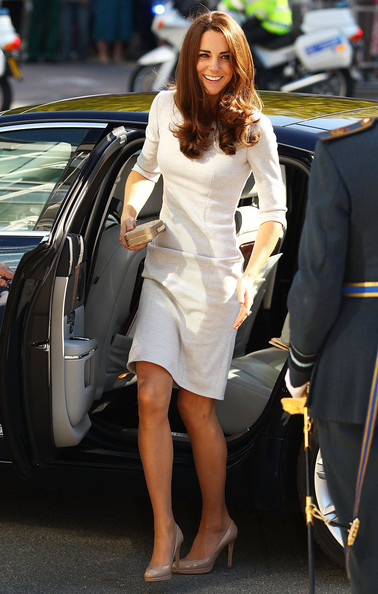 Visiting sick children at the Royal Marsden Hospital, Kate wears a simple cream shift dress by Amanda Wakeley – it's sophisticated and low-key, and fitting for the occasion.
October: Amanda Wakeley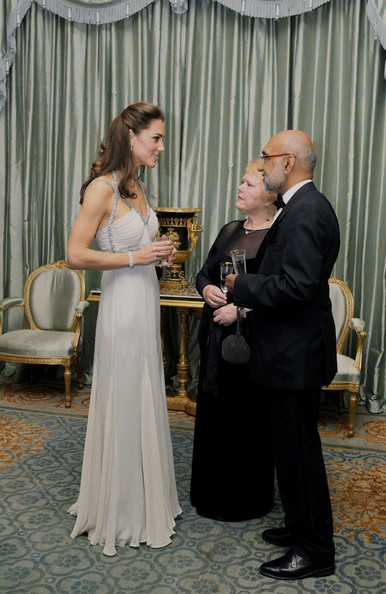 One month later and Kate wears another hit from British designer Amanda Wakeley, this time a floor-length pale blue Goddess gown from the AW06 collection, on her first solo royal engagement.
November: Jenny Packham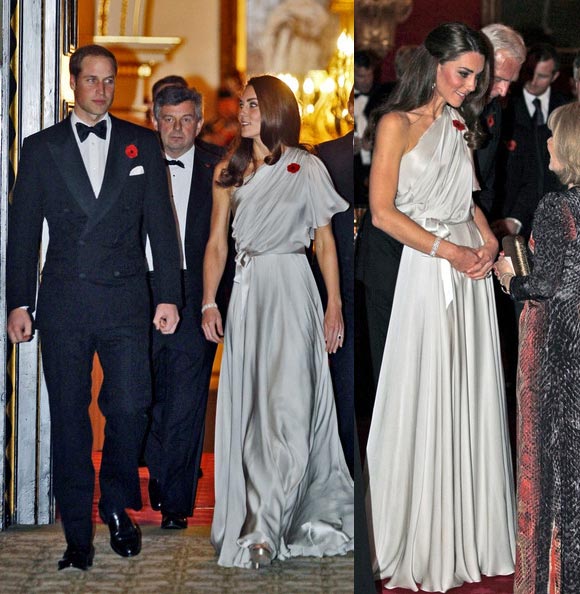 Such a hit is the Goddess gown, Kate opts for another inspired choice when she wears a silver sweeping one-shoulder gown by Jenny Packham to a dinner at St James's Palace.
November: Mulberry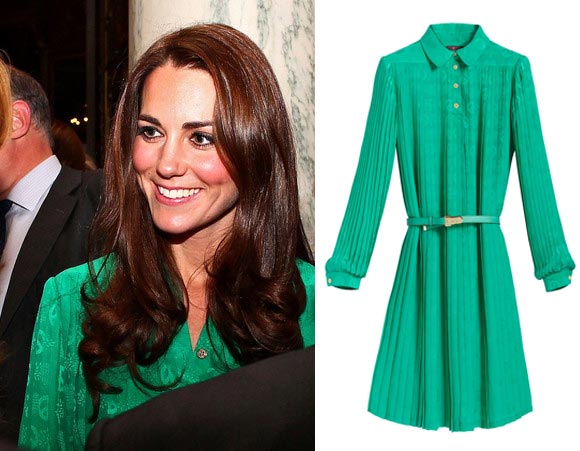 And now one we didn't see coming. Kate attends an event at Buckingham Palace in a cabbage green dress from Mulberry's AW11 collection – the Seventies mid-length shirt style is a bold choice, but she pulls it off with aplomb.
December: Zara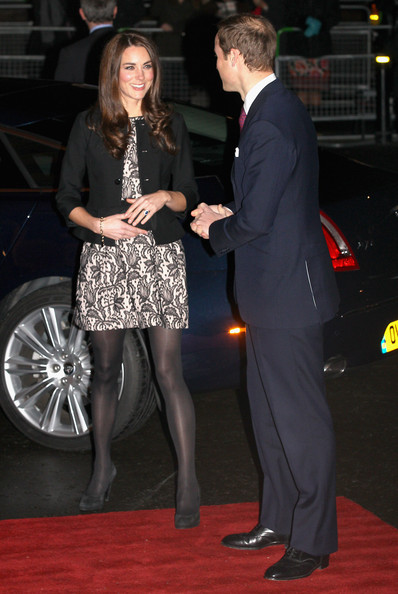 An appearance at the Royal Albert Hall earlier this month and Kate goes back to the high street, choosing a black and white lace dress from Zara which promptly sold out (natch).
December: Alexander McQueen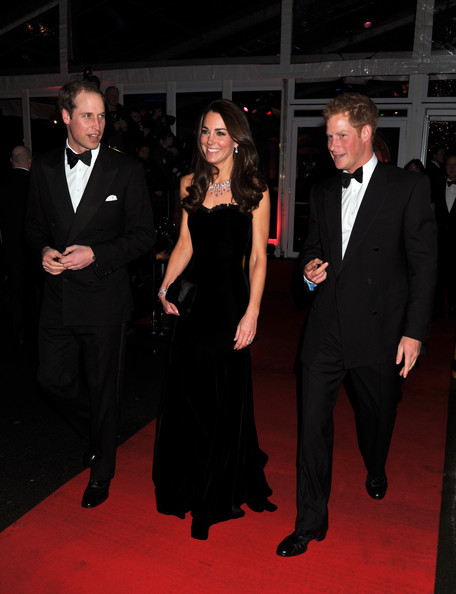 Her most recent success and we're back to where we started (almost) with McQueen. Opting for a floor-length black velvet gown with, shock, no sleeves, and bundles of bling at the Royal Albert Hall, it's safe to say the pairing is a winning formula.