Last Updated on 28th February 2012
Regular MFL readers may be aware that we have a bit of an obsession with Diesel, which is why we are thrilled to share the brand's Fit Your Attitude concept with you.
Diesel has revolutionised the classic jean, and has come out with six brand new designs for its Fit Your Attitude campaign. If the likes of Blake Lively and Yasmin Le Bon have already been spotted out and about in them, you know they're going to be good!
Knowing full well that we jean-wearers like our denim varied and fabulous, Diesel's Fit Your Attitude collection contains six different jeans of different styles, washes and fits (everything from ultra-slim-fit to boyfriend-fit and all else in between), ensuring there's something in there for everyone. Or even for the same person who likes to mix it up a little bit. Or a lot!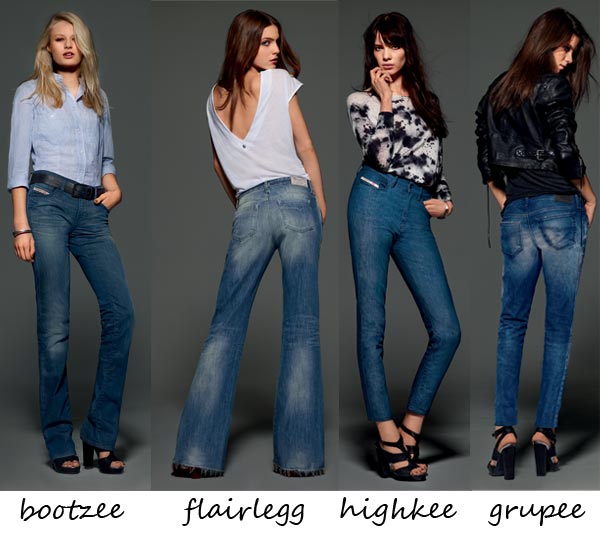 The six new styles have been given a Diesel make-over, as they've been completely re-designed to flatter a woman's body and suit her attitude.
The six new additions to the Diesel family are the Grupee, Getlegg, Bootzee, Flairlegg, Highkee and Myguy styles. We even hear that these jeans have higher yokes and bigger back pockets, which apparently flatter the derriere perfectly. Now everyone can look like Pippa!