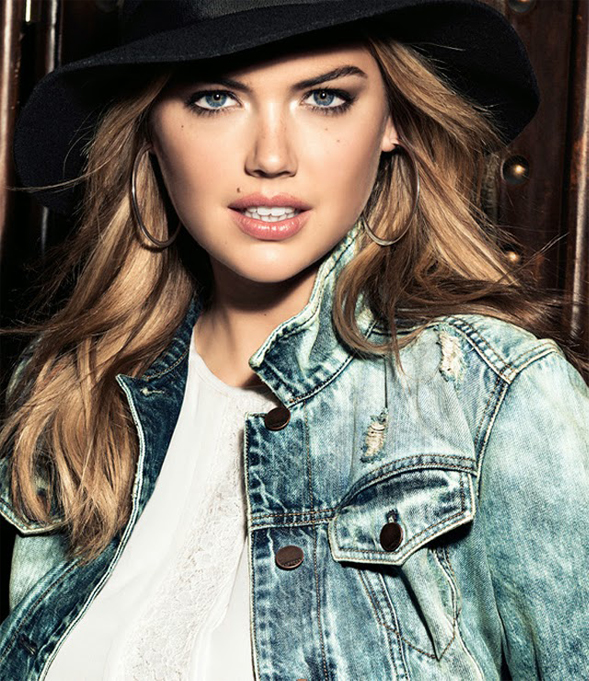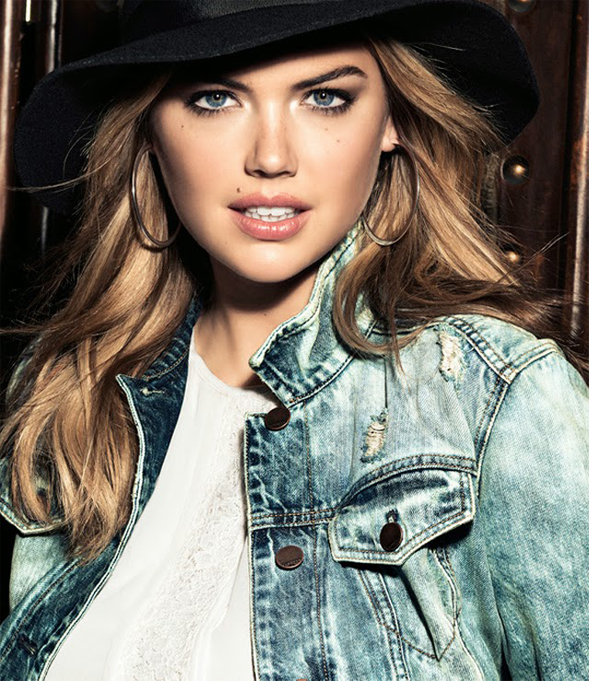 There's no stopping Kate Upton this season, as the 22-year-old model has landed yet another ad campaign. Her latest project? Express Jeans!
Yep, Kate is indeed the new face of Express jeans, and launched her debut ad campaign for the brand in New York's Times Square. We think she's a great ambassadress for a jeans company thanks to her supermodel figure. Long legs and a super-flat tum are bound to make any pair of jeans look perfect!  So what does Kate Upton like denim-wise?
"I'm in love white denim," the model told Glamour. "I'm obsessed with it. I don't know, I spill all the time, I probably shouldn't be
"I love everything. I wear all-white a lot. I like white and blue too. It's so Summery and so fun and living in New York I have the tendency to wear all black, so wearing all-white is a great change up."
Excellent sartorial advice Kate; although we would suggest avoiding the all-white trend if you're rather accident prone and end up wearing more of your morning Starbucks than drinking it.
Make sure to visit the Express website to see more pics of Kate Upton in denim, and to watch a pretty cool accompanying video, too.
Where will Kate crop up next? Only time will tell!