To celebrate the Frieze Art Fair, Mulberry, i.e. the official sponsor of Frieze Projects,  joined forces with Frieze founders Amanda Sharp and Matthew Slotover to host an intimate dinner party in New York which was attended by many lucky, glamorous celebrity guests.
It was no surprise to learn that the beautiful rising star that is Lana Del Rey showed her face – as well as one of the stunning Del Rey bags that were named after and inspired by her. Lana also treated the rest of the guests to a wonderful performance – aww!
She wore a very on-trend Mulberry orange blouse with a matching pencil skirt and teamed it with a black version of the Del Rey. (We still haven't picked a favourite colour yet, so it looks like we're going to be in a bit of a tizz when it comes to actually buying one for ourselves! Fyi – the bag hits stores and online later this month!)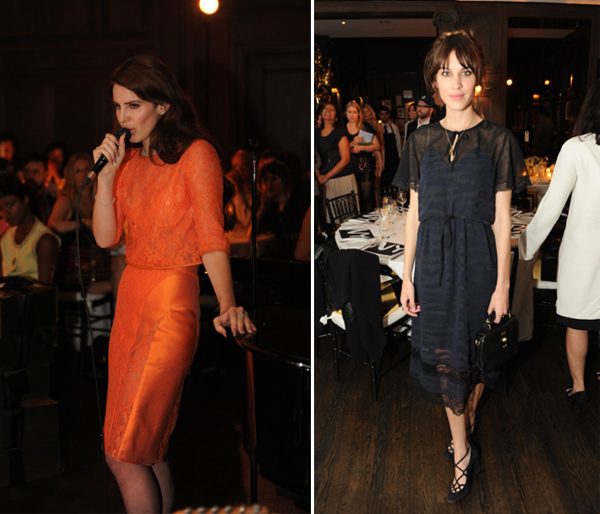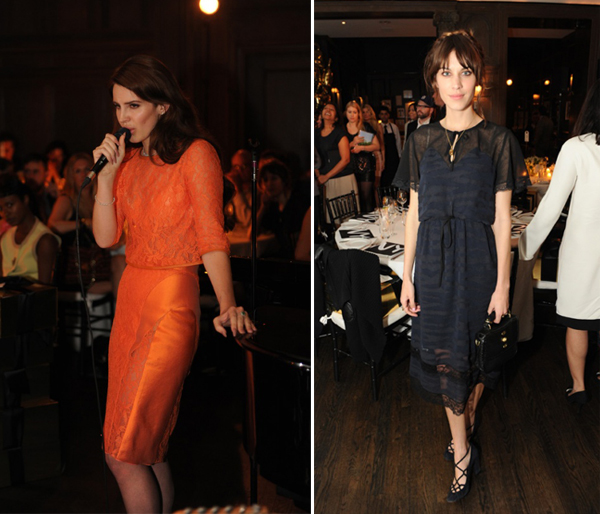 We think Lana Del Rey was one of the best dressed guests at the dinner, but was closely followed by Alexa Chung, who always does a fine job of representing us Brits across the pond. Miss Chung predictably looked flawless in a gathered lace dress, and carried the black Bryn bag fresh from the autumn/winter 2012 collection… another piece of arm candy on our ever-expanding wishlist!
Oh, and we are totally diggin' Emma Hill's neon orange heels too!
If you want to find out more about the fantastic Frieze projects, watch the video below!
http://youtu.be/8w1eFtUXBEk