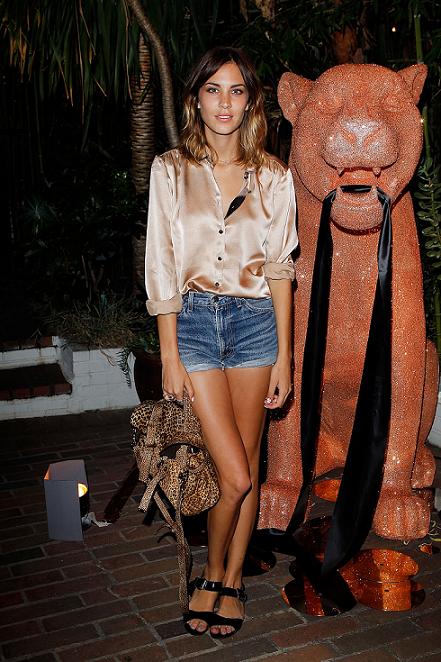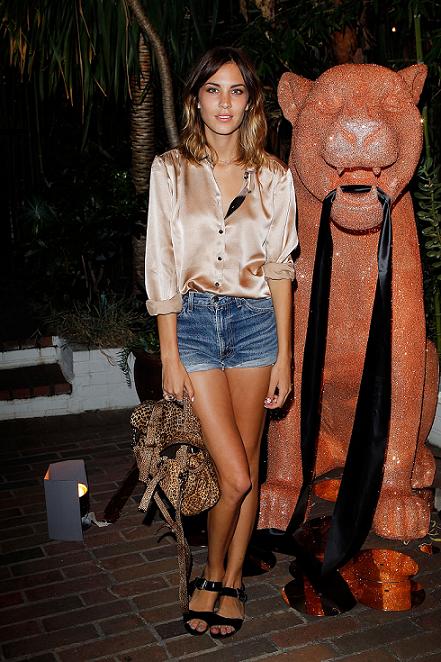 Oh, to be a friend of Mulberry. While for most of us that'll be a life-long dream, a few of fashion's favourites have already made the gang – and they all came along to Mulberry's Hollywood dinner to celebrate its latest collection.
And what do you get if you mix Alexa Chung, Kate Bosworth and Kelly Osbourne et al with Mulberry's creative director Emma Hill, a whole load of new-season Mulberry pieces and mojitos at LA's Chateau Marmont? One hell of a trendy Tuesday, that's what.
Mingling with glitter leopard statues and stepping over strands of ribbon dangling from trees, the stars ate – prawn cocktails, roast chicken and fish & chips, if you must know (well, it is a British brand) – drank and did what they do best: look good.
One Ms. Alexa Chung, in particular, stole the show in a champagne silk casino shirt from the new collection and her new-season namesake Mulberry in calf-hair leopard print – the only way to wear a bag this autumn. But we're sure you don't need telling just how much we love this girl. Or Mulberry, for that matter.
So, y'know, if there's any spare seats at the next soiree, Mulberry, we're your girls.