Karl Lagerfeld rounded up the fashion elite and sent them to the Chateau de Versailles to feast their eyes on the brand spanking new Chanel Cruise 2012-13 collection. 
We bet the models were chuffed when they find out there wasn't a single heel in the collection, which sums up the rocky approach that Kaiser Karl took this time around.
"It's Coco rock, not rococo," Karl told WWD. "It's serious revolt. It's not at all 18th century. It's very rock. You can hardly recognise the girls."
Well, we'd recognise Cara Delevingne (above) anywhere, but he's right there; the pixie crop wigs in an assortment of colours definitely help shield the models' identities!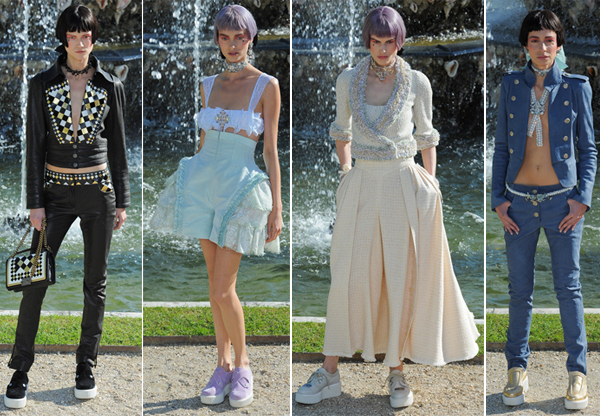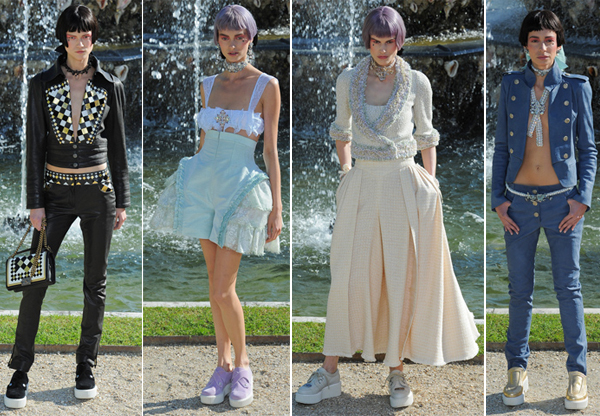 There were biker jackets, military inspired pieces and lots of other edgy creations, although the signature Chanel style of intricate femininity was still very much apparent with lots of pastel and tweed to boot! We loved the fitted structure of the top half of outfits and the care-free, full silhouettes at the bottom.
We all know by now that Chanel front-rowers usually look just as spectacular as the models themselves… take these three ladies below, for example.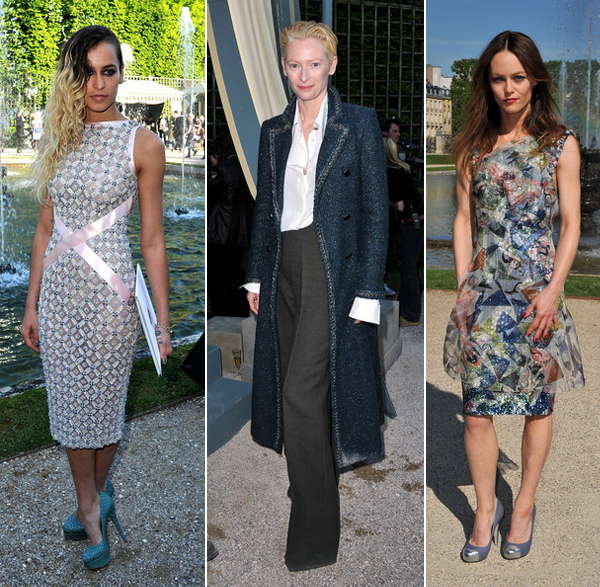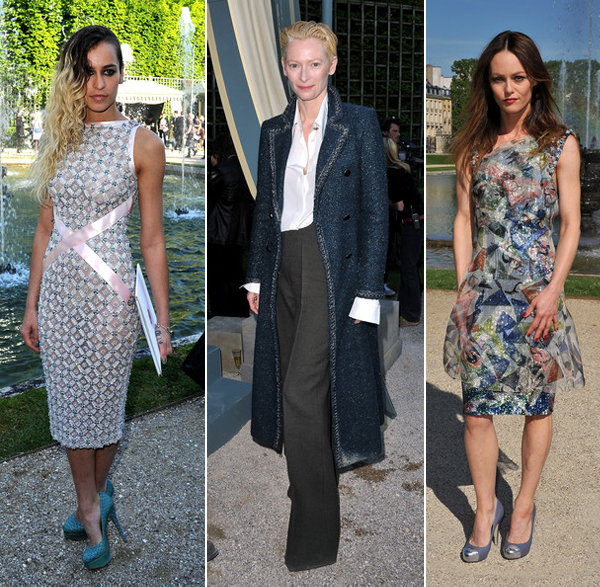 Alice Dellal (the new face of the Boy Chanel handbags) looked pretty as a picture in an elegant, pastel below-the-knee-dress which she teamed with blue platform heels, as did Vanessa Paradis, who always nails that girly, chic look that is essentially the epitome of the House of Chanel. Tilda Swinton also rocked it, as usual.
What do you think of Karl Lagerfeld's latest Chanel venture?