Last Updated on 14th May 2014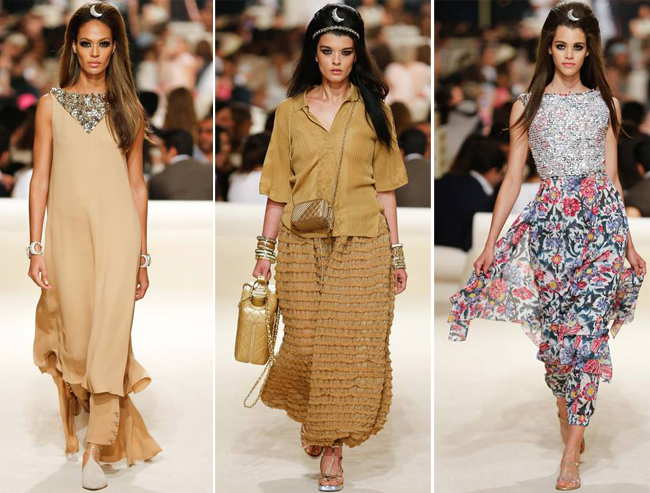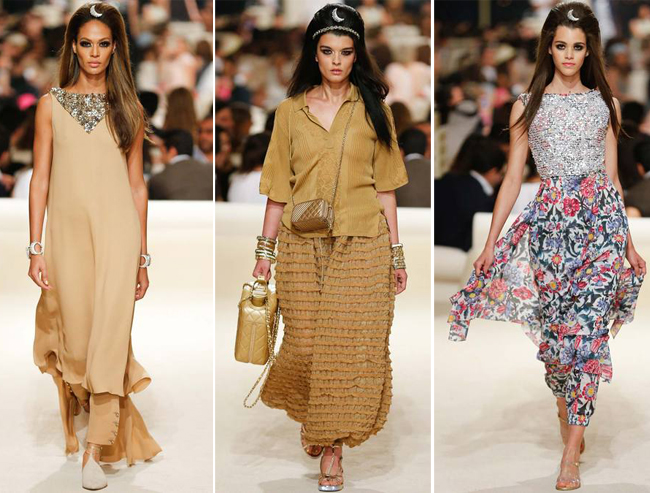 Just like we told you a few months ago, Chanel's latest Cruise collection headed to Dubai yesterday, and as a result, so did the A list celebs, models and lucky members of the press. And as you can expect from such a rich and luxurious location, it was a no expense spared ultra-lavish affair.
"I've only been in Dubai 24 hours, so I'm not exactly an expert," Tilda Swinton, one of the many celebs in attendance, said about the show. "For me it was all my fantasies about 70s Dubai. A bit Marisa Berenson and 101 Arabian nights. It was a child's eye view – but Karl's always grazing in a fantasy world… I'm now stuck in the sand."
We think that's a pretty spot-on account of the entire collection; kudos Tilda! One of our highlights was Karl Lagerfeld's petroleum bag which is pretty much exactly what it sounds like – a gold Chanel bag in the shape of a petrol can. A not so subtle reference to the huge role Dubai plays in the oil industry, obviously. (Keen Chanel followers will remember that Kaiser Karl also debuted the milk carton bag back on the autumn/winter 2014 runway!)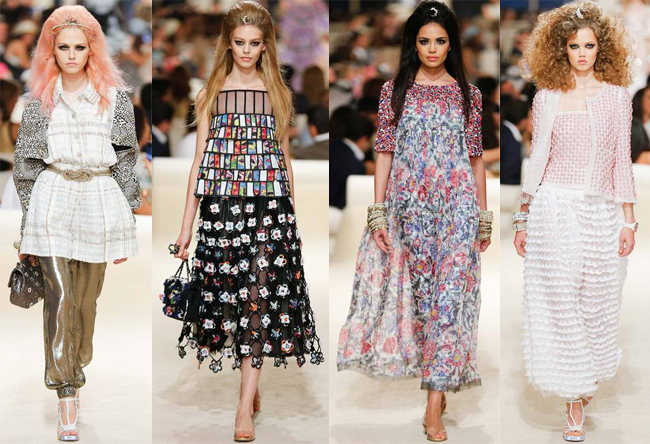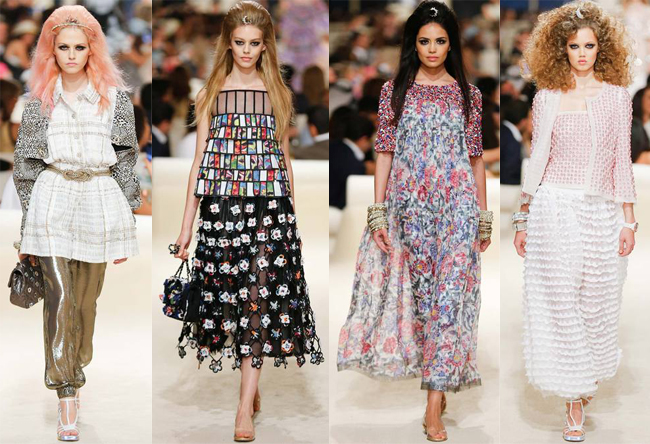 Elaborate detailing was found on the majority of the exquisite garments – there's no such thing as "too much" for the wealthy residents of Dubai who will inevitably be snapping up the collection as soon as it lands (maybe even before!) and it's clear to see that KK ensured the collection reflected that.
Major props to the hair and make-up department too, as they once again outdid themselves with the bold and dramatic model looks! We need voluminous hair and we need it now!
Click here to take a look at the Chanel Cruise collection in its entirety. Do you have a favourite piece? Do you think this is the best one yet?