All this celeb style has definitely helped kick our Monday morning blues! This is why everyone loves a good red carpet event or two!
Last night, Las Vegas played host to the 2012 Billboard Music Awards, with some of the hottest and most current musical stars in attendance.
Miley Cyrus was one of our red carpet favourites, as she rocked up in a chic but oh so sexy Jean Paul Gaultier white suit. We've been inundated with pics of her going to and from the gym lately, and it's clearly paid off judging by her killer body!
Carrie Underwood – who got your best dressed vote at the Grammys earlier this year – once again went for the wow factor… choosing Oscar de la Renta is always a good way of achieving that!
Katy Perry and her new goth-inspired purple hair were also in attendance; we think she looked smouldering in a figure-hugging Blumarine dress. We love how her vampy hair and make-up give this very feminine dress a bit of an edge. It's all about the contrast, and Katy got it spot on!
We thought Taylor Swift would be wearing something in the white or nude department, but she surprised us all with her sartorial decision last night. The singer wore a daring red dress from the Elie Saab pre-fall 2012 collection. Her look was just the right side of seductive with the sheer bodice, dramatic eyes and the poker straight hair.
Alicia Keys, Zooey Deschanel and Julianne Hough 's looks also went down well here at MFL HQ! Who's your fave?
Miley Cyrus in Jean Paul Gaultier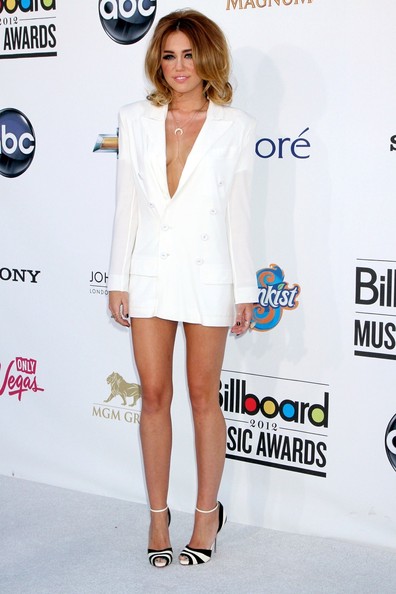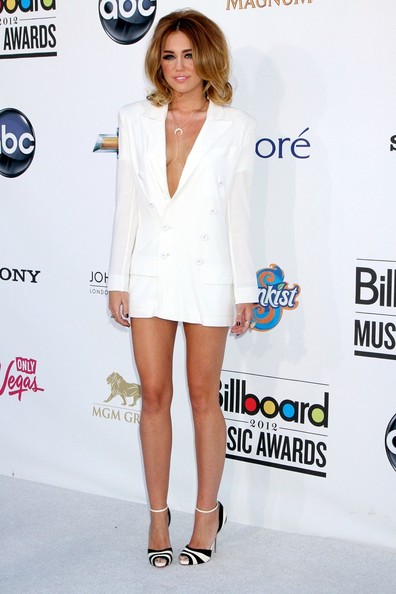 Taylor Swift in Elie Saab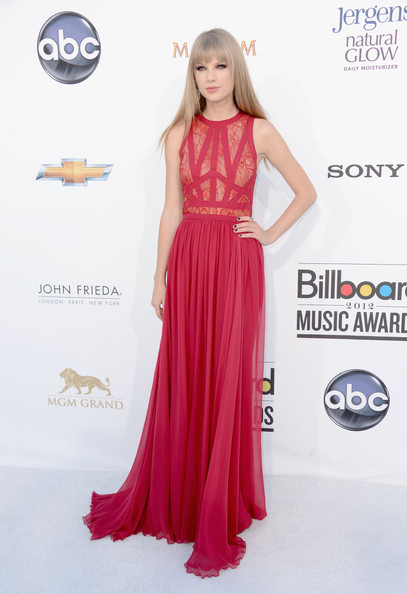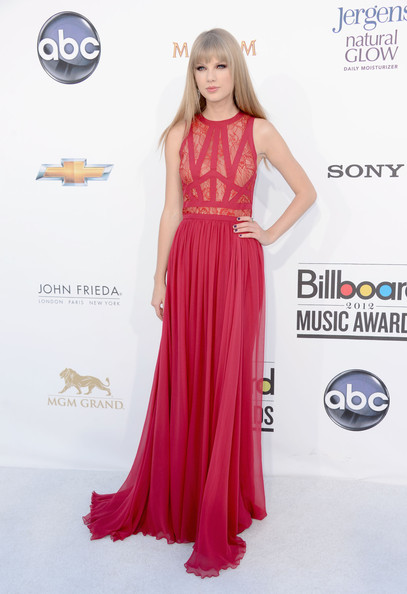 Carrie Underwood in Oscar de la Renta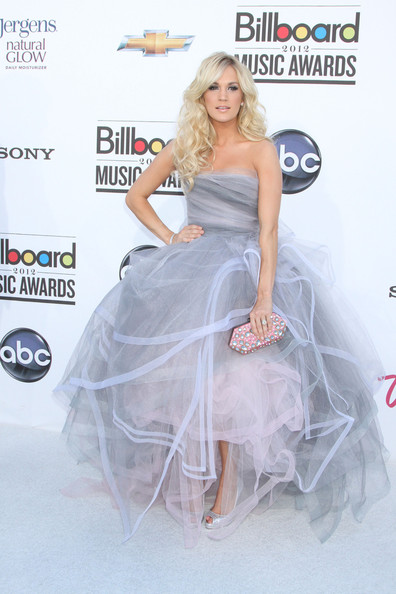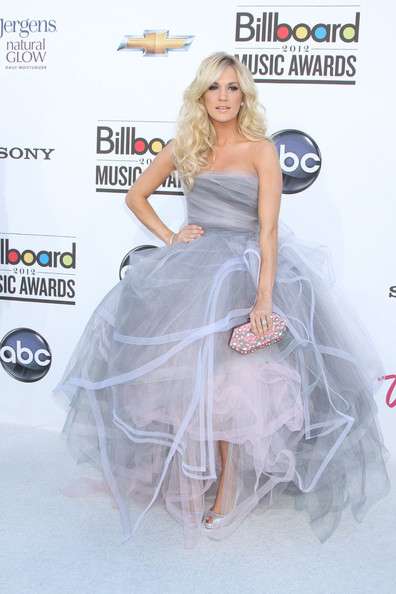 Katy Perry in Blumarine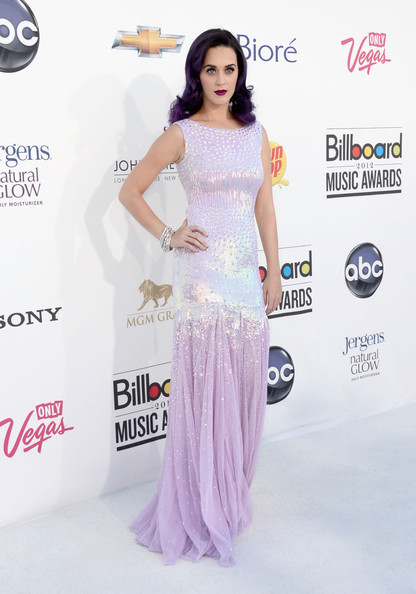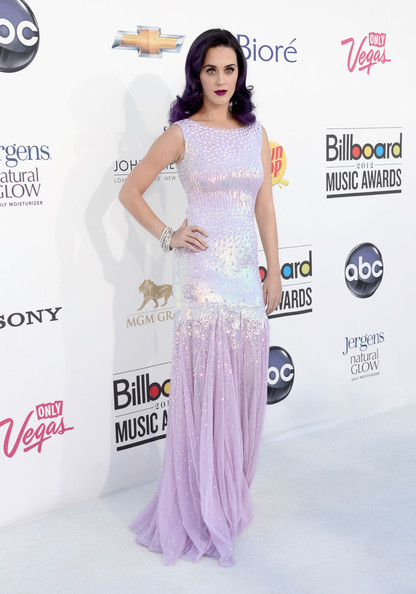 Alicia Keys, Zooey Deschanel and Julianne Hough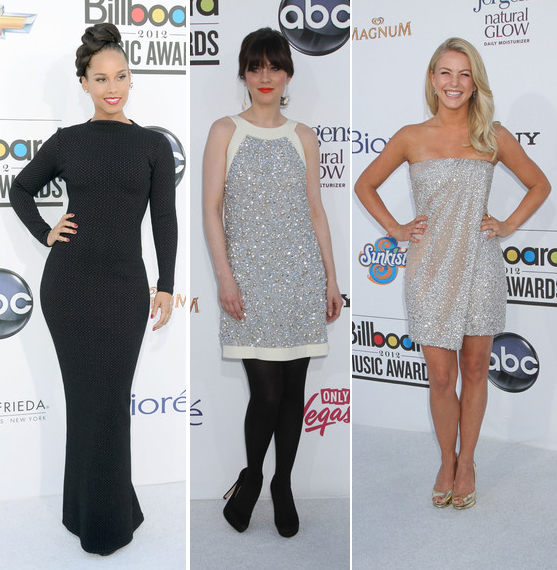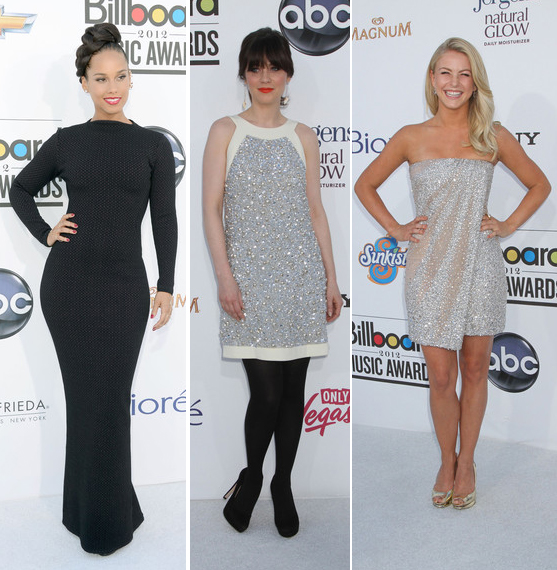 [poll id="332″]