The Mulberry autumn/winter 2012 ad campaign pictures have finally arrived, and as expected, feature an abundance of fur, hair and the Mulberry Monster. Oh, and the gorgeous Lindsey Wixson!
The campaign was shot by Tim Walker in Surrey's Blackheath Forest, and plays on the 'dark fairytales' theme that Emma Hill introduced back in February.
We kinda feel for the poor monster in the top pic though; we have to admit that he looks quite cute cheekily hiding behind that tree. Maybe someone should explain the rules of camouflage to him…
It's definitely our favourite image, partly because of the Mulberry monster's lovable pose, but also because Lindsey is proudly toting the Del Rey – a bag we have become relatively besotted with since feasting our eyes upon it at London Fashion Week earlier this year.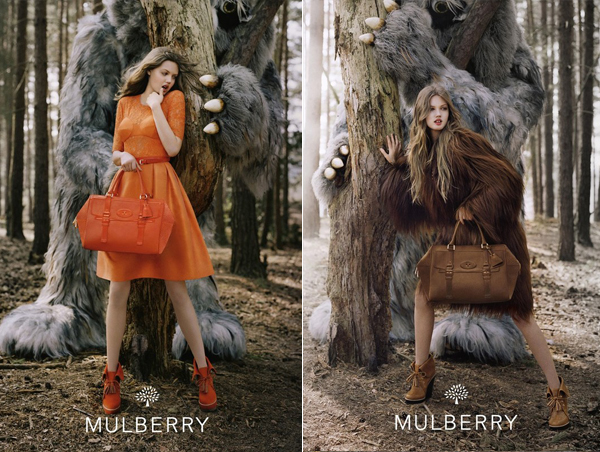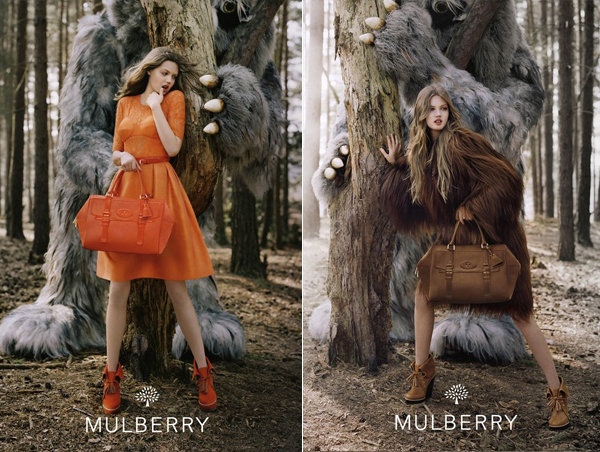 The ads will drop in the New York Times on June 24th and will also appear in the August issues of British and American Vogue before hitting other publications.