Saying that we love a good collaboration is a bit of an understatement, so we don't even need to tell you how thrilled we were when we heard that Love magazine's editor-in-chief Katie Grand would be teaming up with Hogan for a special capsule collection.
Katie's debut collection is entitled 'Gang by Hogan', and features some bright, vivid and very colourful accessories, including high-top trainers with a subtle wedge in them, slippers, sunglasses, bags and more.
Remember that time Cheryl Cole wore some wedge trainers and we all went a bit wild for them? Well we reckon the colourful Katie Grand for Hogan ones are the cutest ones we have seen to date, and you can bet your bottom Dollar that we'll be snapping them up when they go on sale next year.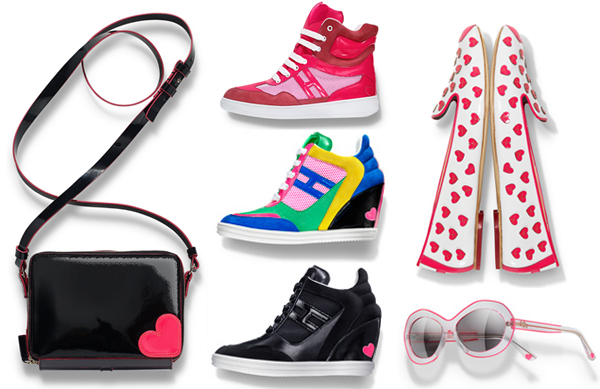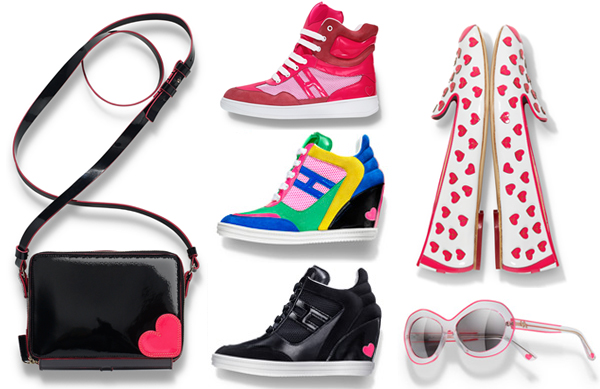 Katie Grand has enlisted the help of 14 top models, including the likes of Cara Delevingne, Alessandra Ambrosio, Edie Campbell, Dree Hemingway and Linda Evangelista to model the pieces, so keep your eyes peeled for their pics in a special one-off publication dedicated to the collection.
The Gang collection hits Hogan stores in January 2013… which pieces are you lusting after?