Aside from creating some of the finest British luxury fashion, one of the things that Mulberry knows how to do best is throw a party. And throw a party it did!
To celebrate the fab new Tim Walker Story Teller exhibition at Somerset House, Mulberry's Emma Hill and the photographer himself hosted a fab party at the venue, which was attended by some very special famous faces.
The exclusive guest list included the likes of Kate Moss, Helena Bonham Carter, Tim Burton, Cara Delevingne (whose Beetlejuice inspired trousers we love, by the way!), Bonnie Wright and Erdem Moralioglu among others, where they were treated to a private view of the exhibition and even a performance by hot British band Friendly Fires.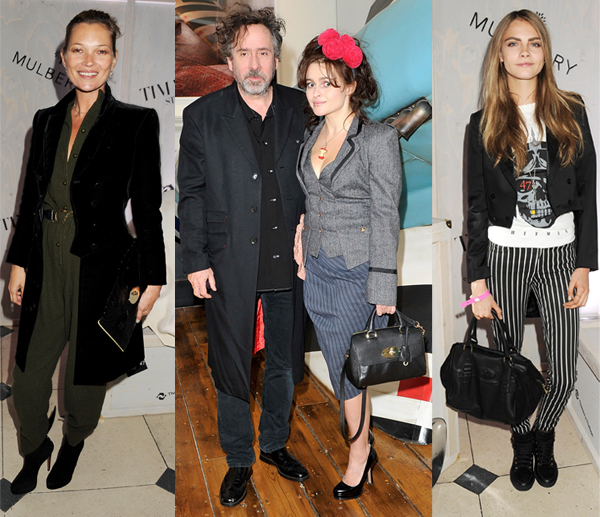 Don't forget, the photographer's Story Teller exhibit opens from today at Somerset House, so make sure you make time to head down there to check out the mind-blowing pieces, including the picture above which is just one of our many faves!