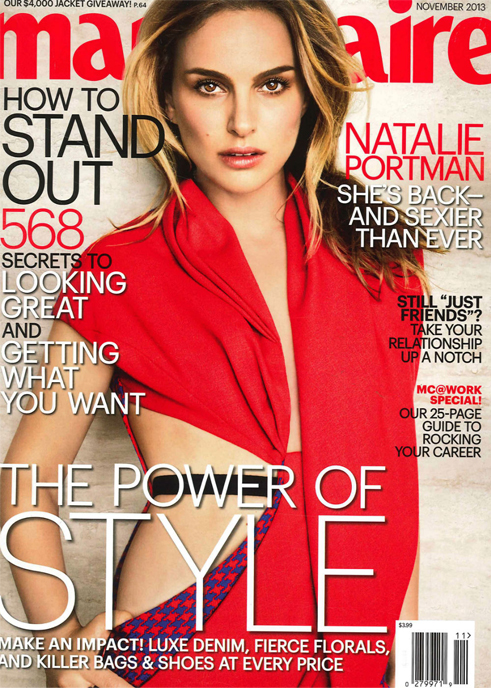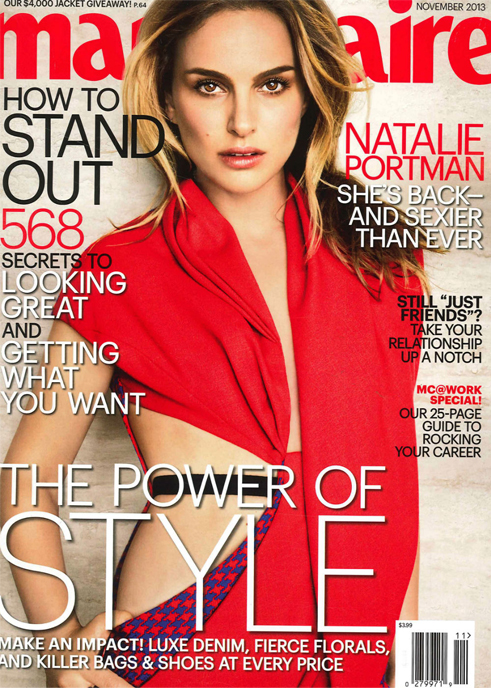 One of the great things about the imminent release of Thor 2: The Dark World (apart from the fact that we'll soon be able to watch the film in the cinema) is the return of Oscar-winning actress Natalie Portman.
She already wowed us on the Elle UK November front cover, and now she's blowing us away in Dior Couture (natch) for the Marie Claire US November issue. We've missed you, Natalie!
Dior isn't the only designer Natalie is rocking in the Tesh lensed photoshoot, as she is also working some great numbers from Versace, Armani, and Giambattista Valli.
Her interview is pretty jam packed too; she even reveals that she will be kissing Los Angeles goodbye and moving to Paris with her hubby Benjamin Millepied next year! Lucky girl!
"We're moving at the end of next year," she told the mag. "I just really really love it here in LA. It's one of the most exciting places in the world right now. It's really central in term of the arts.
"But I'm really lucky. When Ben asked me if I wanted to go to Paris, I freaked. Everyone dreams of living in Paris."
We don't know about everyone, but all the ladies in the MFL office have let out a collective sigh of jealousy upon hearing the news. You can see what else Natalie had to share with the mag in the Marie Claire US November issue.