Last Updated on 6th October 2013
[noskim]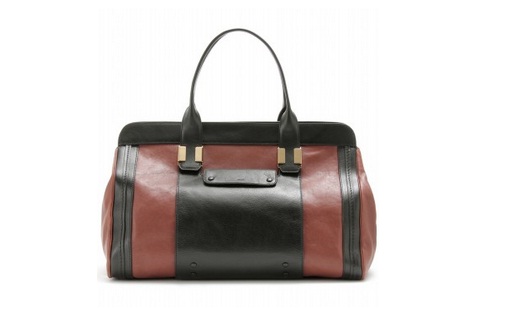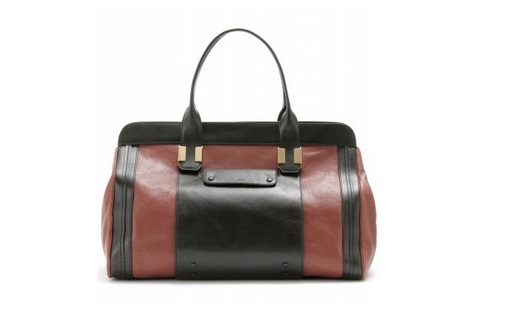 When it's dreary outside and mustering up the energy to face the cold winds just feels like too much work sometimes we just enjoy nothing more than diving under the duvet with a cup of hot chocolate topped with marshmallows and giving our bank account a good bashing, shopping our favourite online stores.
Now while doing our usual routine of obsessing over the bags over at mytheresa.com we came across this medium two toned tote by Chloé….
Combining two of the post popular handbag colours amongst us ladies this tote has us in two minds about whether or not it's actually worth the price tag.
We love the two tones (while we're not big fans of two toned bags at the best of times…for some reason this just works) and the structure and the gold hardware on the front. Also the bag looks sturdy enough to withstand anything.
However we like to carry everything including the kitchen sink and it just seems slightly small for us to wear every day….but on the positive side it would force us to carry along only essential items rather than anything and everything our eyes lay upon before we dash out of the house.
Lastly and this is probably the weakest selling point of the bag….we just wish it wasn't a tote. If this bag was of the shoulder variety it might make handing over the cash just a little more bearable…but as it stands we just can't say we're 100% sold. Thoughts?
[/noskim]