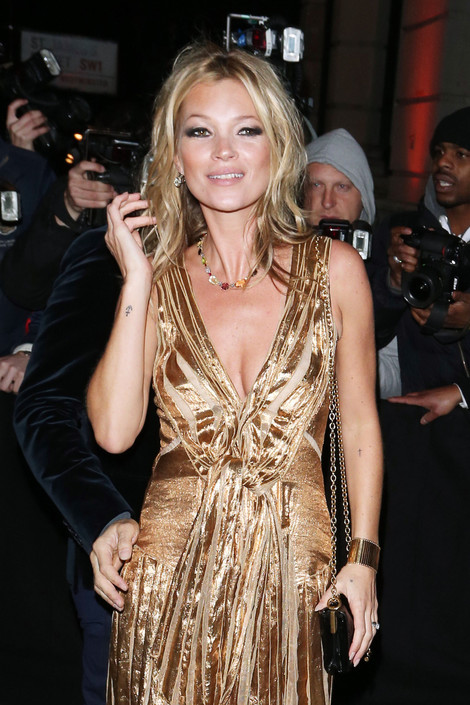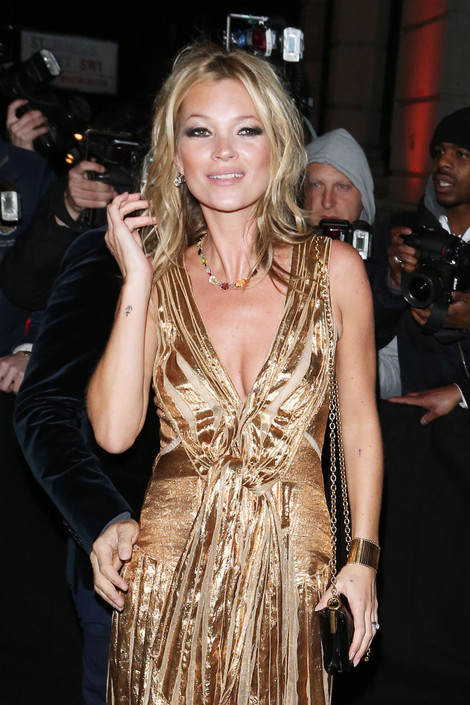 We all know that the contestants' wardrobes are just as an important part of the  X Factor as the singing.
Therefore it shouldn't surprise you to learn that Simon Cowell and the team are pulling out all the stops to ensure the 10-year anniversary series this year will be something special. And there's no one better than ultimate British supermodel Kate Moss to guarantee that, is there?
Instead of parading up and down a makeshift catwalk on the show though, Mossy will reportedly be getting involved behind the scenes, as she will act as stylist to the contestants for one very special Britpop week of the live shows. Sounds pretty cool!
"The one-off special is about the show being more than just music," a source reportedly told Grazia. "He wants Kate talking about her memories, outfits she wore in the 90s and dressing some of the contestants. Kate is definitely up for the challenge.
"Simon is absolutely desperate to breathe life back into X Factor. He knows he has to change everything from the judges to the sets to the contestants themselves, but he also wants each show to contain something never seen or done before, something he calls: 'Blow your pants off moments.'"
We hope Kate doesn't interpret that too literally when she's styling the contestants. We are giddy with excitement at the thought of Kate Moss being let loose in wardrobe. Are you looking forward to it?