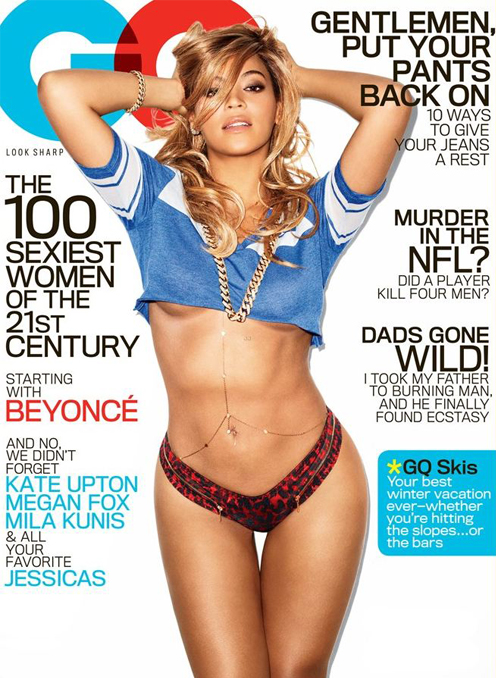 The goddess that is Miss Beyonce Knowles is gracing the cover of GQ's February issue wearing very little, which we bet will please a large percentage of the world's masculine population. Heck it pleases us too – we don't think there are many humans on this earth not under Queen Bey's spell.
Beyonce was photographed by Terry Richardson for her debut GQ cover (hard to believe this is her first one!), which we assume got her prepped and ready for her posing-sesh with American Vogue, as it was confirmed that she will be the fashion Bible's coveted March cover star!
On another note, we read that Bey and her sister Solange are big hits with designers, as they not only dry clean the dresses they borrow when they return them, but also leave very grateful thankful notes too. Good manners cost nothing, and we love how Beyonce hasn't forgotten that despite being one of the biggest superstars in the world. As if we needed another reason to love her!