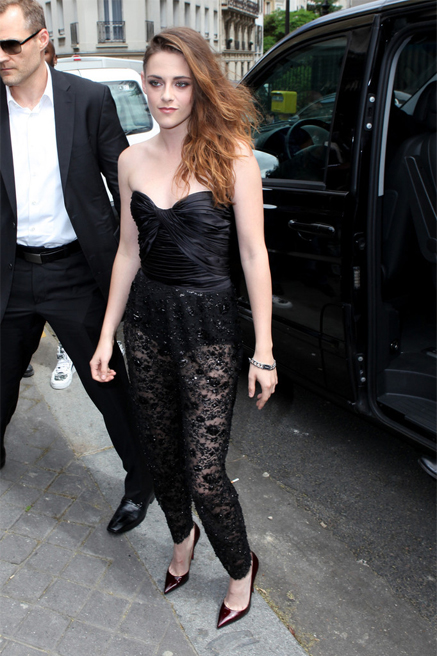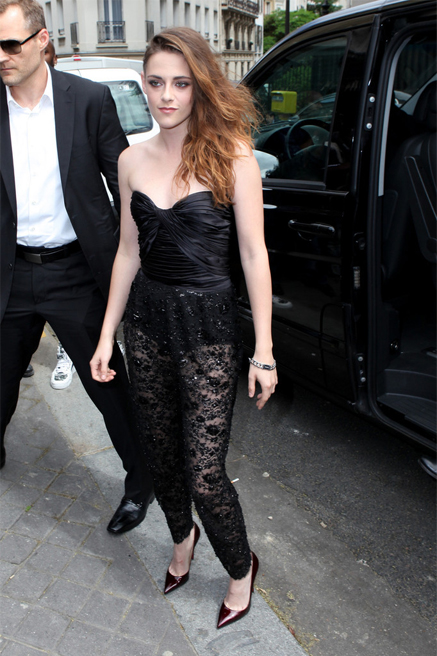 Yowza! To say that Kristen Stewart is in the "show him what he's missing" stage after breaking up with long-term boyfriend Robert Pattinson is a bit of an understatement.
We know that K-Stew feels the most comfortable in loose-fitting clothes and Converse trainers, so the outfit she wore to sit pretty on the Zuhair Murad Haute Couture front row in Paris yesterday was a little bit out of her comfort zone to say the least. You can tell that she is a true acting pro though, as she oozed confidence and sex appeal in her see-through, sparkly corset and trouser combo.
And we love the effortless side swept hair, too. We guess the Zuhair Murad Couture show is a perfect example of "save the best 'til last" not only in terms of the collection itself, but also as far as the star-studded FROW was concerned. We want more of these looks please, Kristen!