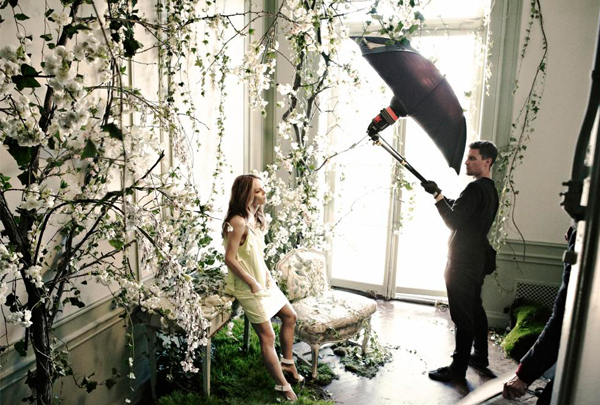 It's all about introducing you to the new faces of our favourite fashion brands this morning, isn't it? First we showed you the first look of Yasmin le Bon posing pretty for Monsoon and now it's the turn of Vanessa Paradis, who has been chosen as the new face of H&M's Conscious Collection.
"I like being part of something like the Conscious collection at H&M," Vanessa said in a press release. "I try my best to shop consciously, and vintage is very much part of my wardrobe. I love the style and it works in an eco-friendly way because I like to use and reuse old clothes."
The collection is made from more sustainable fabrics and materials such as organic cotton, recycled polyester, and Tencel. The yellow sundress Vanessa wears in the teaser pic above is to-die-for – we can't wait to see the full range as we know there's bound to be more cute spring-ready pieces in there that will not only help us look good, but make us feel good too. Nothing wrong with helping the environment with our fashion choices, is there?
You can shop the full H&M Conscious Collection in stores and online from March 25th. Check out some behind-the-scenes footage from Vanessa's shoot below…
[Sassi Sam]