Last Updated on 24th January 2013
[noskim]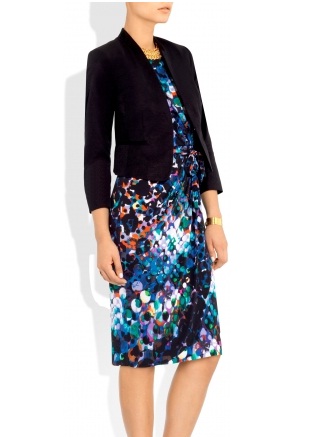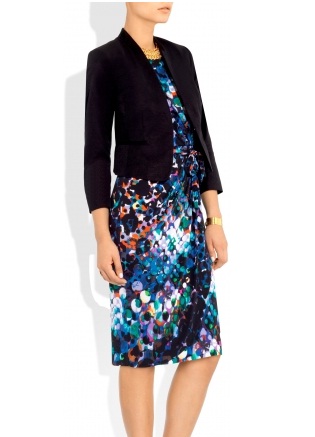 Tailored jackets were hidden from the wardrobes of every savvy fashionista not so long ago, out of vogue and unwanted. Thankfully all that silliness has gone and once again tailored sophistication is back from Narnia and can safely be nestled in ones wardrobe.
Tailored jackets are set to be a key trend for spring, summer and autumn, and will have equal appeal for both sexes. This is fantastic news for everyone as a good tailored jacket can suit all body types
and accentuate all other trends.
One of the hottest looks will be the fitted biker jacket. Its classic tailored appeal, teamed with the edgy design of biker chic will appeal to even the steampunk's amongst us. Tailored jackets will be coming out of the woodwork in all shapes and sizes. We are familiar with the Prince of Wales tweed and the pinstripe but these do not have to be kept for countryside weekends or the board room. Try teaming a tailored tweed jacket with skinny jeans, a knitted sweater and brown leather boots for a smart city look or the pinstripe tailored jacket with chinos and a vest for an afternoon spent shopping and lunching.
Yes, I mention that staple fashion garment, skinny jeans but I am not saying that you have to be the periodical skinny Minnie to wear the tailored jacket, far from it. The jacket can suit both men and women who are slim as the tailored look is fitted well and will accentuate the silhouette and give a classic look rather that make one look like they have shrunken in their jacket.
Someone who is of a larger size should select a tailored jacket that is not too long. It is all too easy to surround yourself in a lot of fabric and try to hide your lumps and bumps but all you will accomplish is making yourself look either top or bottom heavy. A shorter jacket will help even out the eye line and make you appear taller. A tailored jacket is all about structure and, as long as your wear the correct size, you will look dapper (as I am sure they say on Savile Row).
There are a plethora of types of fitted jacket. A princess seemed jacket, for example, which has panels and tends to be nipped at the shoulders, will look fabulous with a long flowing dress. Choose a bold block of colour and team it with a long flowing Aztec print dress for a late spring/ early summer Boho look or team with a pair of high wasted trousers for a power look.
The 80's are still a major influence on designers and we will be seeing a lot of jackets that have low necklines, defined waists and also flared or frilled hems. An amazing array of colours will be available as bright colours, monochrome and bold prints will be the key to next season.
[/noskim]