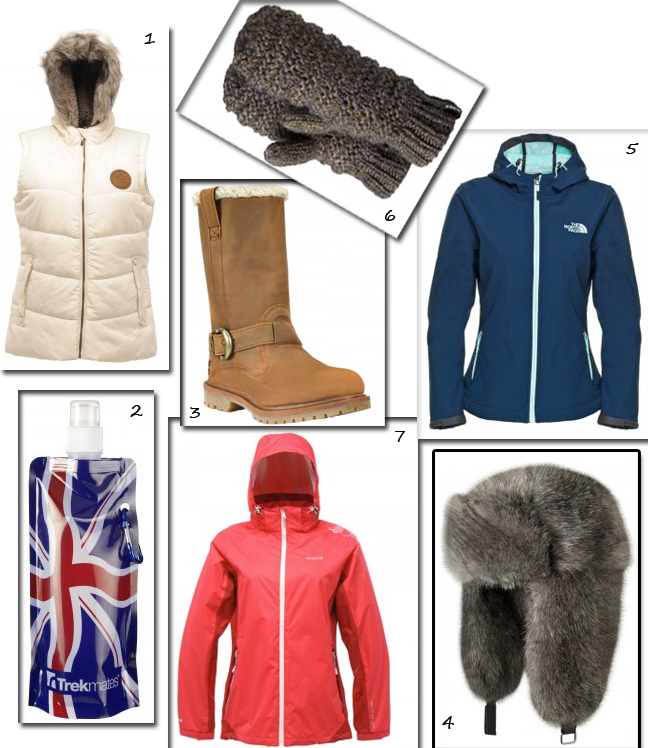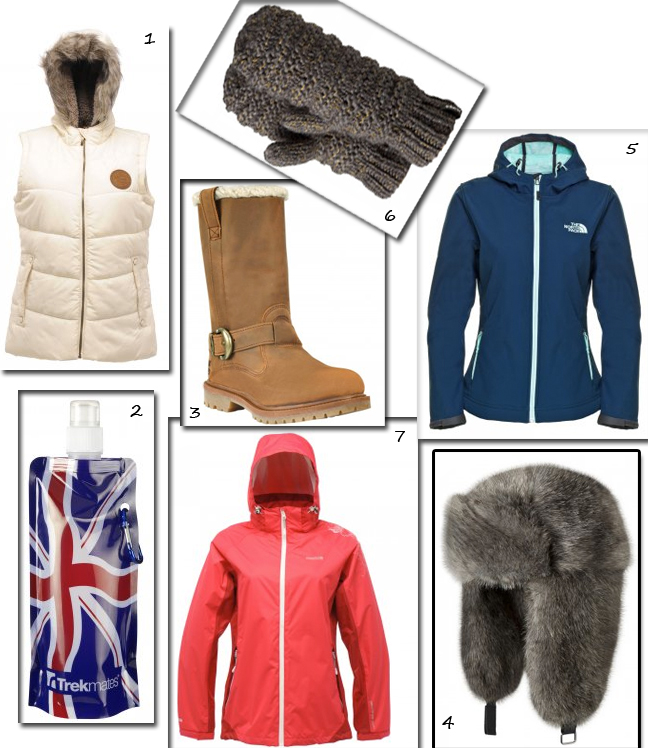 It's the start of a brand new year, so why not make this one count? Let 2014 be the year you stick to all those New Year's resolutions.
If, like us, one of your resolutions was to go on long walks, hikes, and generally spend more time in the great outdoors then we understand that you're going to need a totally new wardrobe. No need to throw out the Christian Louboutin heels and little black dresses though – just create a little room in your wardrobe for your new gear and prepare yourself for your new active lifestyle.
Luckily you don't need to traipse around various high street shops to hunt down the perfect essentials as we've done the hunting for you.
Here are seven of our top picks:
1. Quilted to keep you warm, water repellent to keep you dry, and with an added faux fur hood for added protection from the elements. A great piece to wear on your new outdoor adventures, but also acceptable to wear on a daily basis too! Regatta ladies everytime bodywarmer, £45 £34.99
2. It's important to stay hydrated on your adventures, so taking a bottle of water is essential. Not only is this water pouch perfect for storing away into the tightest compartment of your rucksack, but it's pretty eye-catching too. We're still as patriotic as ever, so why not show our love for our country with this Union Jack water pouch? Trekmates water pouch, £4.99
3. A stunning waterproof walking boot from a big brand you can trust. Perfect if you don't fancy walking around in wellington boots and want something more sturdy yet versatile. There's a reason Timberlands are as popular as they are! Timberland Nellie waterproof boot, £124.99
4. Sometimes it's ok to look like you just came back from an arctic expedition – we love this hat, and we think your head, face and ears will love you for picking it out, too! Barts fur bomber, £44.99
5. This hoodie is fully windproof (something we definitely need with the unpredictable weather right now) with a high loft fleece back for next to skin comfort. Perfection! The North Face ladies Durango hoodie, £130 £114.99
6. Keep those fingers and hands warm and toasty with these cute yet totally practical mittens. You can wear them whenever you feel a chill in the air, not just on your adventures! Barts Jasmin w mitt, £22.99
7. This jacket is waterproof and breathable so don't let a little thing like rain spoil your fun. Plus, it comes in a bold and very girlie colour, which is a great added bonus! Regatta ladies Hanna jacket, £55 £31.99.