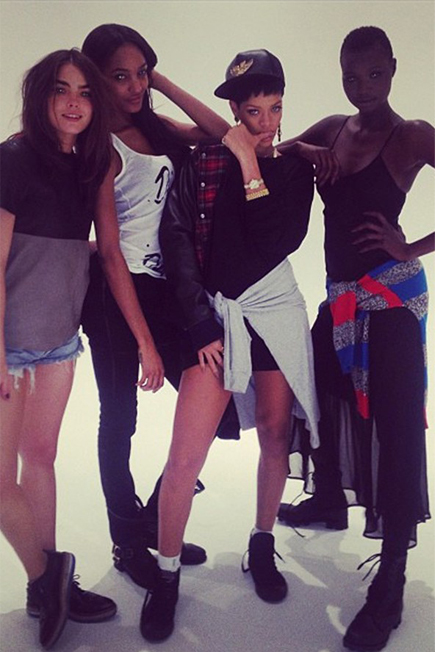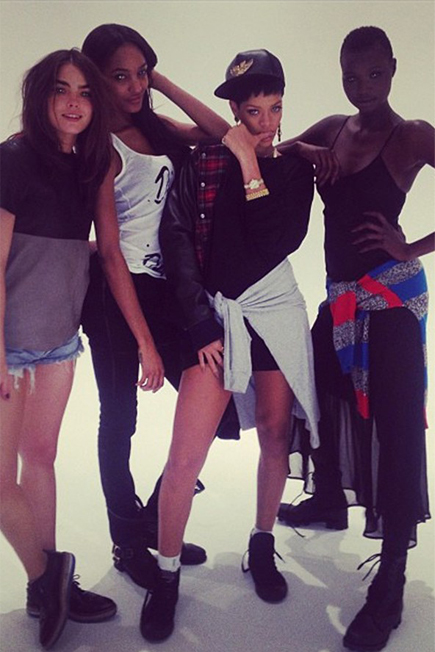 Rihanna is coming to the Capital to launch her River Island collection during an epic show at London Fashion Week… and as you can imagine, we practically squealed when the press release landed in our inbox!
"Launching at London Fashion Week is a dream come true for me," Rihanna said. "I have wanted to design my own collection for a long time and to present my collection for River Island alongside all of the other great design talent at LFW is a real privilege. I can't wait to see the reaction from my fans and the fashion press!"
Riri is expected to showcase her highly-anticipated collection on February 16th to tease her fans and fashionistas alike before the collection officially launches on March 5th. Expect to see some of the biggest models of the moment strutting down the catwalk showing off the collection, including campaign star Jourdan Dunn, BFF Cara Delevingne and more.
On a scale of 1-10, how excited are you? We're hovering somewhere between 11 and 15 right now…