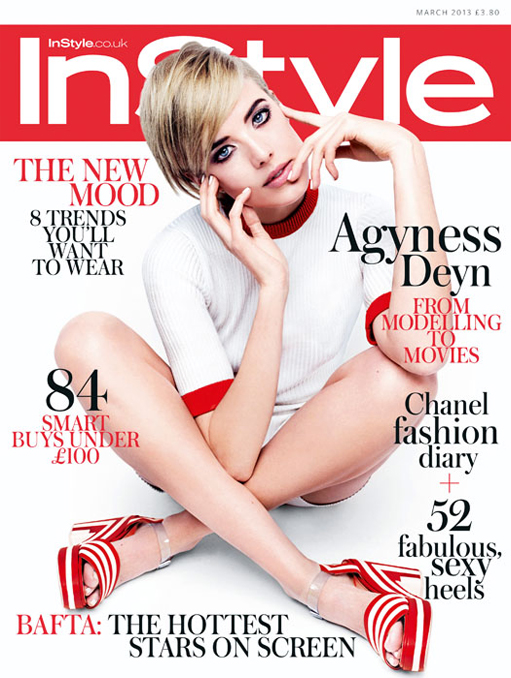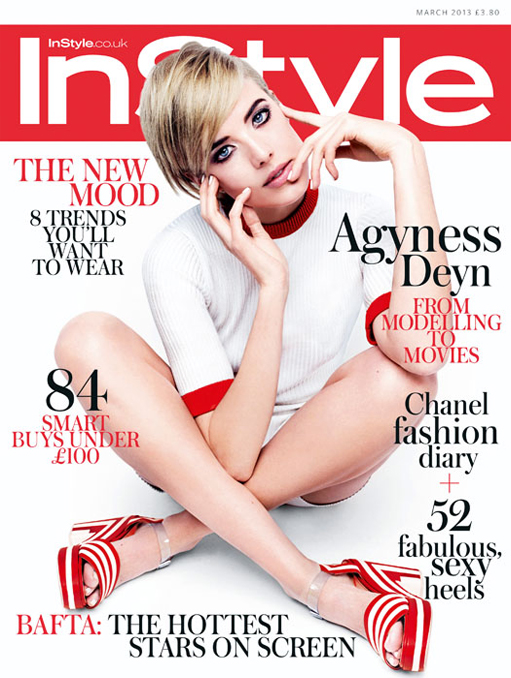 Hello, unlikely cover star! Agyness Deyn was photographed by legendary photographer Rankin for the March issue of InStyle UK, and although we were initially surprised to see the formerly androgynous model on the cover, we think the magazine has made a very smart choice!
The model-turned-actress is wearing a red and white Prada piece for the front cover – teamed with matching Chanel shoes,  natch – but it's the editorial pics that have grabbed our attention.
Channelling 60s icon Twiggy, Agyness is wearing 3.1 Philip Lim and Moschino, and is looking every inch the feminine movie star of generations past. The darker blonde hair colour brings out her beautiful bright blue eyes rather perfectly too – maybe sticking to the colour is something she could think about?
The interview seems like a pretty interesting read too, as Agy chats about her marriage and the differences between the fashion world and the acting world.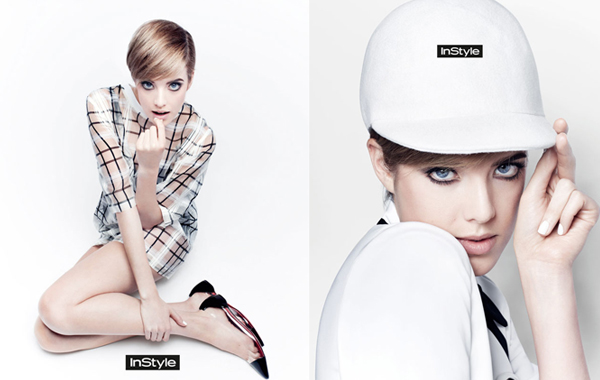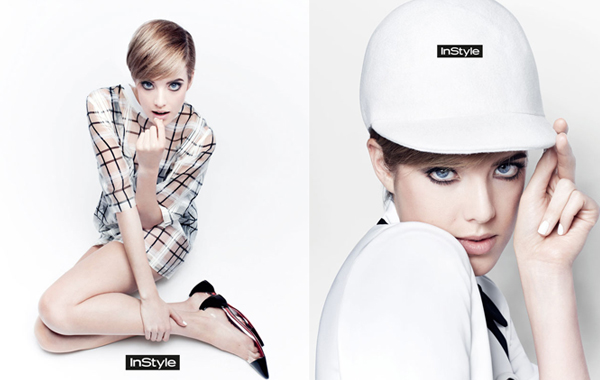 This is definitely an issue we'll be heading to the shops for when it hits she shelves.