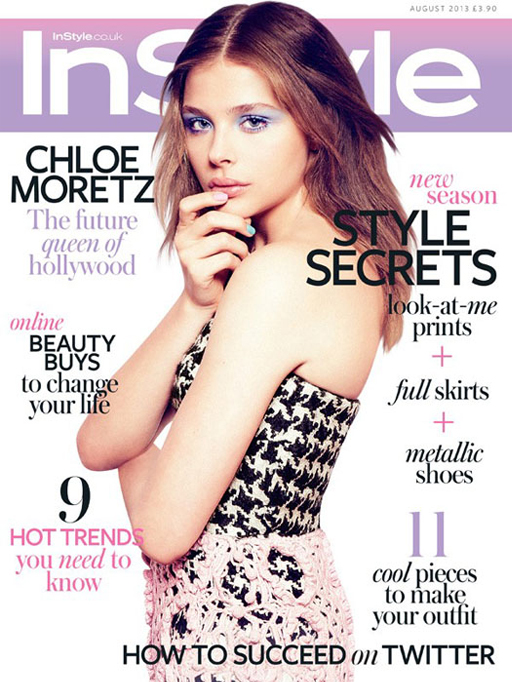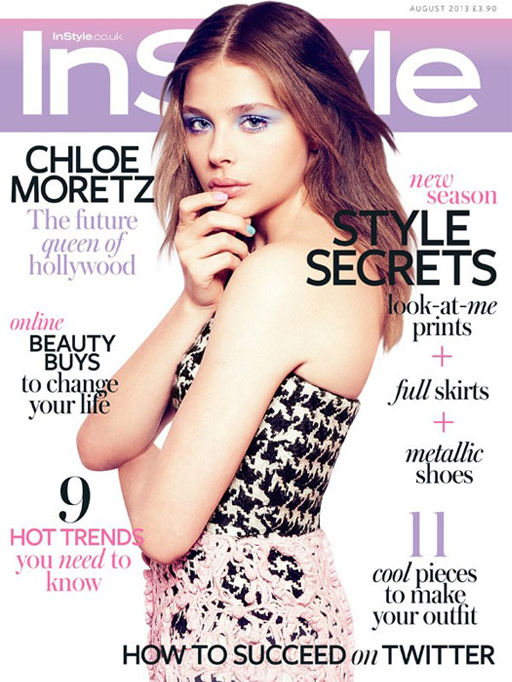 Another fashion glossy cover to entice you with this Friday morning, this time courtesy of InStyle UK and Chloe Moretz. She's not the little girl we first saw in Kick Ass anymore, that's for sure!
She is rocking some seriously fashionable threads on her photoshoot, from likes of Christian Dior on the cover to Simone Rocha and Jeremy Scott in the editorial.
We always got the feeling that Chloe Moretz had a good head on her shoulders, and that; pretty much confirmed in the accompanying interview. See, not all child actresses go down the wrong road. We love what she had to say about the prospect of falling in love one day, and getting advice from new Reed Krakoff ad campaign star Julianne Moore.
"You think, 'Who's out to deceive me?' That's hard," she said. "Especially growing up and liking guys and, maybe, 'Do you want to be in a relationship? Is this person trying to be in my life because I'm famous?' You can't just like someone. They might be using you.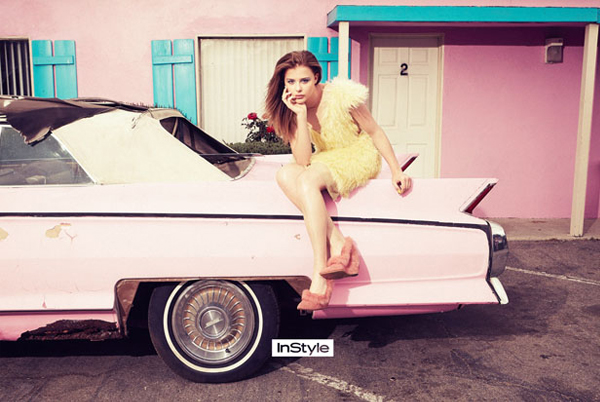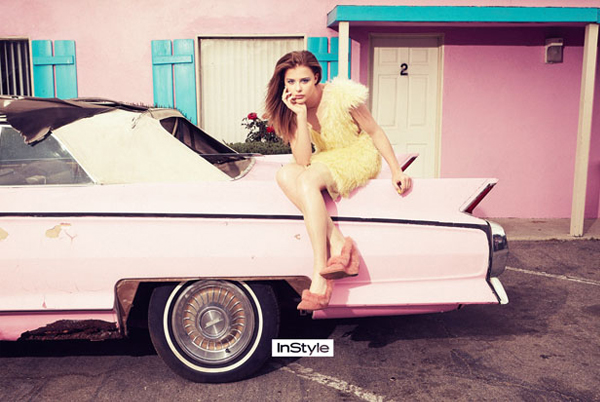 "I talk to Julianne Moore [her Carrie co-star] about it and she says, 'Look, just be careful. Trust your judgment but don't get in too deep sometimes.' Because, you know, when you're young, you fall in love and don't know it's happening."
Very wise words from Chloe Moretz there, with a little help from Julianne Moore. We can't wait to sink our teeth into August's InStyle UK issue. Click here to check out more teaser pics and see more interview snippets.