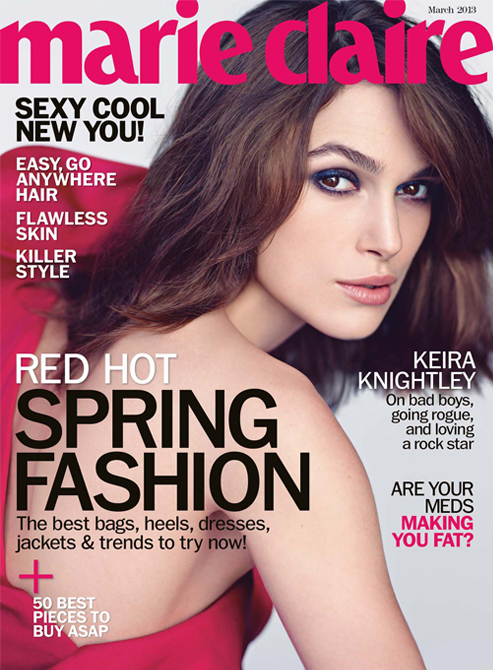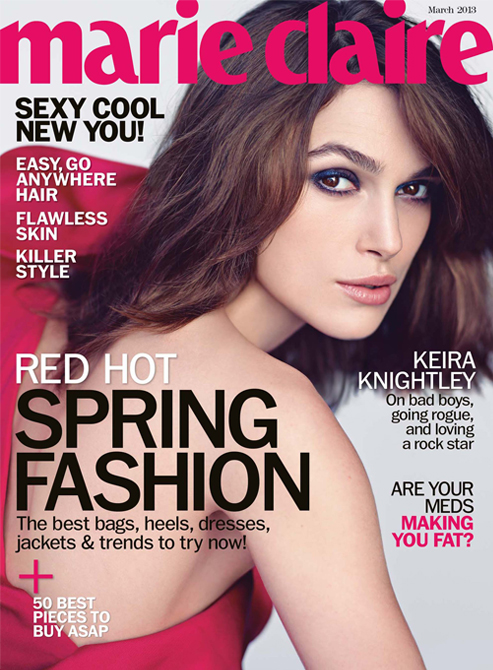 The UK and US versions of Marie Claire seem to have done a bit of a trade as far as the March issue is concerned.
American actress and overall sexpot Megan Fox has appeared on the cover of our glossy, while our very own English rose Keira Knightley is posing pretty for the Stateside issue. Pretty cool, we think.
Keira looks just as flawless and gorgeous as ever, but we're very intrigued by that stunning scarlet dress she is rocking on the cover – we wish we could see slightly more of it, but we have no other complaints.
Clearly the most important dress we want to see Keira in is a white one for her upcoming wedding to Klaxons keyboardist James Righton, but she's not giving too much away in the interview, darn it!
She does however open up about Kate Middleton and Prince William's little'un…
"I'm over the moon about the royal baby," she said. "But I really can't mount an argument in favour of monarchy. Is that treason? Do I have to turn in my passport?"
Uh oh – not sure how well that will go down with the folks in the US of A, who seem to be more obsessed with the Duke and Duchess of Cambridge than we are.
"Treason" aside, we reckon this'll be a great issue to get your hands on, so make sure you snap it up when it hits newsstands on February 12th. Click here to check out a behind the scenes vid from Keira's shoot.