Last Updated on 10th April 2014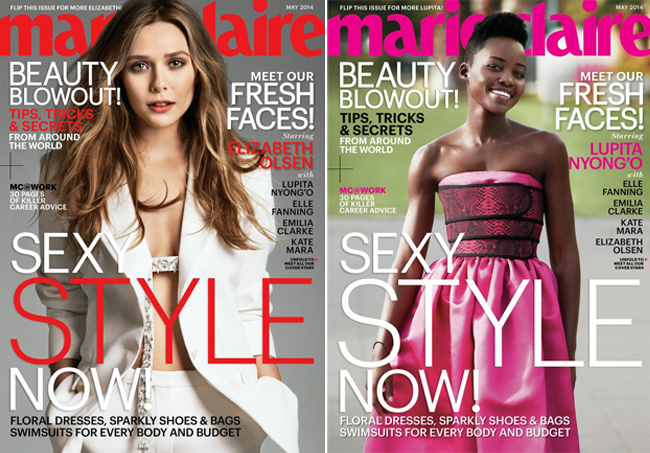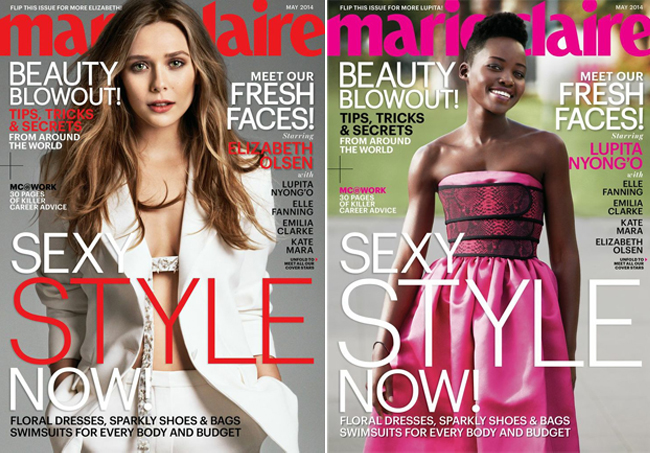 Brace yourselves – the Marie Claire US May issue is pretty epic.
What makes it more epic than the previous issues, you ask? Well, it might have something to do with the five – yes five – gorgeous cover stars that have landed individual covers. And they are, in no particular order as they are all as fabulous as each other: Oscar-winning actress Lupita Nyong'o, Elizabeth Olsen, Elle Fanning, Kate Mara and Emilia Clarke. Phew!
So what did the ladies have to say inside the mag? A few highlights include Elizabeth Olsen on her famous sisters' style, Emilia Clarke wanting a huge family, Elle Fanning dishing on her sartorial choices of the past, and Lupita Nyong'o not really "following" fashion…
"I wasn't a follower of fashion," she told the mag. "It was a world unknown. Then I met my stylist, Micaela Erlanger and we came to interpret my style: clean lines, strong colour. I don't dress to impress; I don't feel that pressure."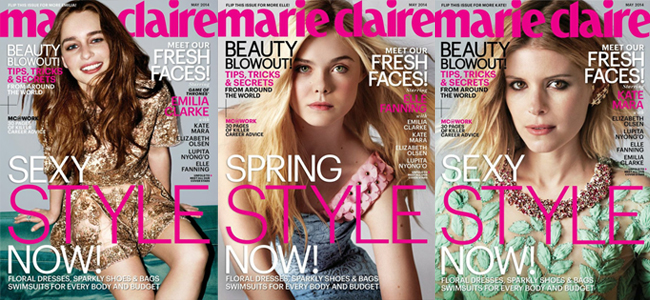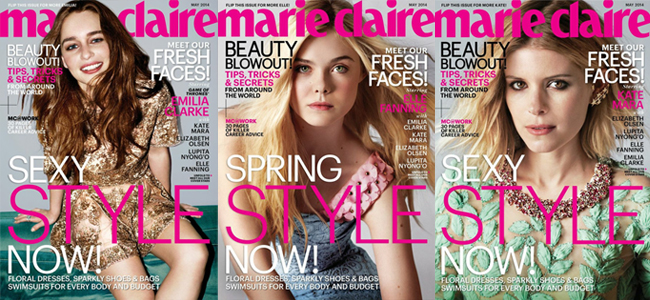 Each of the girls have their own accompanying editorial images and interviews, so unless you can make a rapid decision on which one to buy, it looks like you're going to have to get all five issues. We recommend heading to the newsagent in pairs – carrying five magazines is definitely a two-man job!