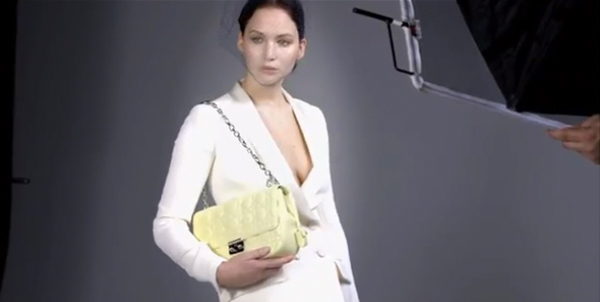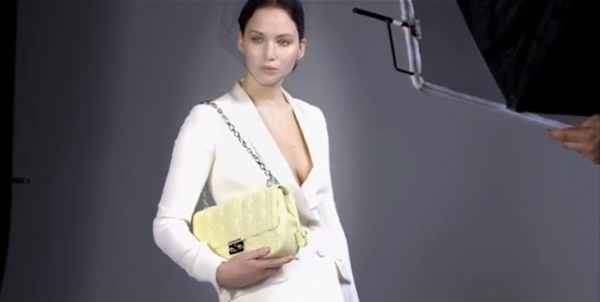 Jennifer Lawrence is everywhere these past few days – and rightly so, the 22-year-old actress is an Oscar-winner now! But despite providing us with a flurry of belly-laughs during her accompanying interviews (this one in particular had us wiping tears from our eyes – she should definitely do stand up should she fancy a career change) it's her Miss Dior duties that we want to talk about this morning.
We showed you the first look at the print ads on Friday morning, but we thought we'd show you some behind-the-scenes action too – after all, you can never get en ough Jennifer Lawrence at the moment. Or Dior for that matter!
"Dior represents beauty and strength in women and that's how I feel when I'm wearing his clothes," the leading lady gushes in the voice over. "It just makes you just feel so confident."
True that! We agree as far as the confidence is concerned – despite stacking it on the stairs as she went to pick up her Best Actress award at The Oscars on Sunday night, she still managed to laugh it off and remain confident during her acceptance speech. If that doesn't scream Dior-approved confidence then we don't know what will! We love you, Jen!
http://youtu.be/yiK3bAdOsDk