Last Updated on 1st March 2013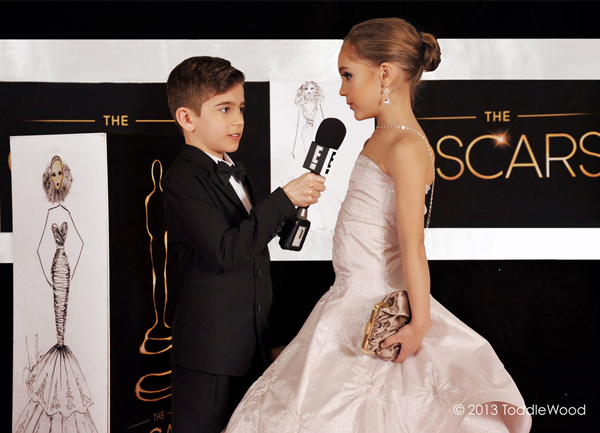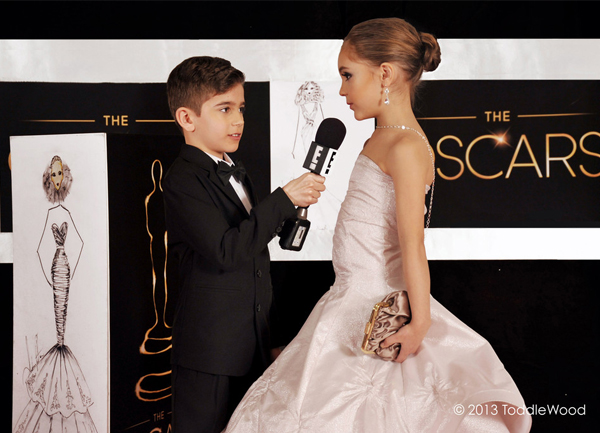 This might possibly be the cutest thing we have seen all week, nay, year! We haven't got tired of looking at pictures from the Oscars red carpet just yet, but if you have, these new finds will definitely mix it up for you.
Ever wondered what a teeny tiny Jennifer Lawrence would look like? Ever envisioned hot Hollywood power couple Jennifer Garner and Ben Affleck in a littler form? Well, photographer Tricia Messeroux and super-talented (and super-speedy) designer Andrea Pitter have joined forces to recreate some of their favourite red carpet looks… and there's no bigger red carpet than that of The Academy Awards!
Our favourite 'Toddlewood' look definitely has to be mini Jennifer Lawrence, although little Halle Berry and Adele are also pretty spot-on! And how about that miniature Ryan Seacrest? He's certainly going to be a heartbreaker when he's older!
What do you reckon? Is this cute or creepy? Do you have a favourite?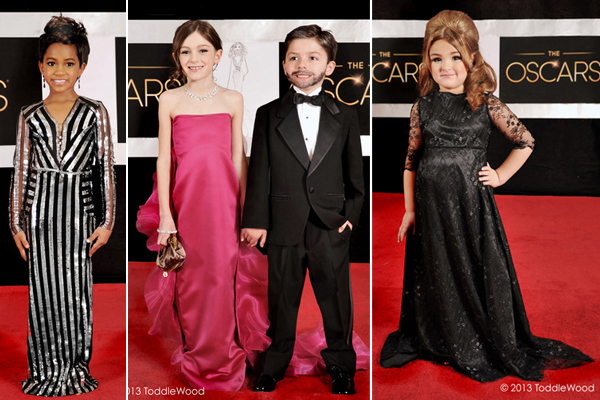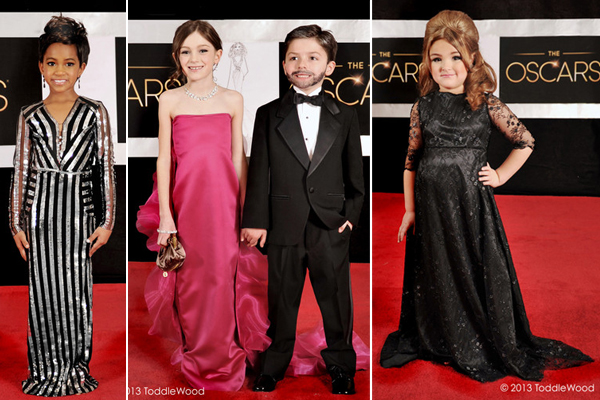 Ps: click here to check out the Toddlewood version of the Golden Globes too… we adore mini Sofia Vergara!