Last Updated on 19th October 2013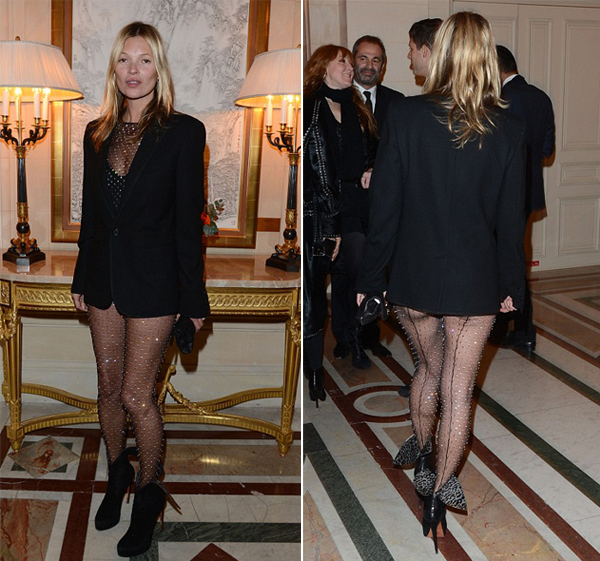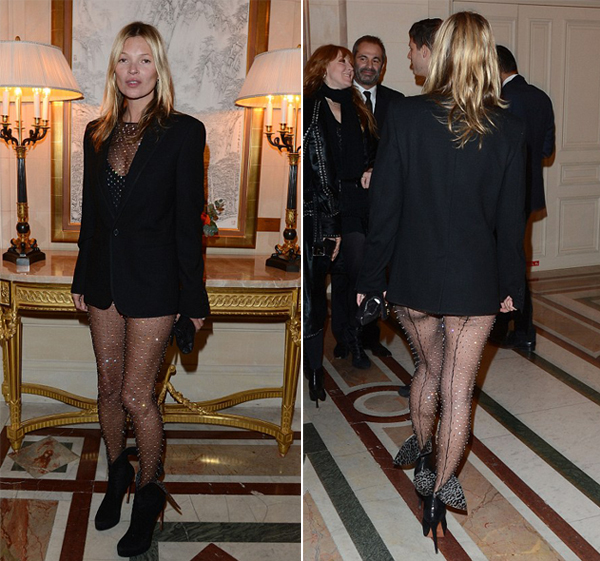 Kate Moss regularly divides opinion as far as her lifestyle is concerned, but this time it's her wardrobe that is coming under potential scrutiny.
The iconic supermodel attended Carine Roitfeld's cocktail party in quite an interesting ensemble, comprising of a see-through shimmery, sparkly catsuit, with a playsuit underneath and a blazer on top to cover (some of) her modesty.
Is this appropriate attire for a 39-year old? Or for a mother? Would you be mortified if you could see your mum's bum cheeks hanging out, regardless of how hot, famous and successful she is?
We know that Kate still has the body to pull most things off, but does that mean she has a free pass to wear whatever she wants? We admire her bravery and dedication to standing out from the crowd… and although we can't resist a bit of sparkle, we don't think this is one of Mossy's finest sartorial moments.
What do you guys think? Is she bedazzling, or did she hit a bum note?
[poll id-"395"]