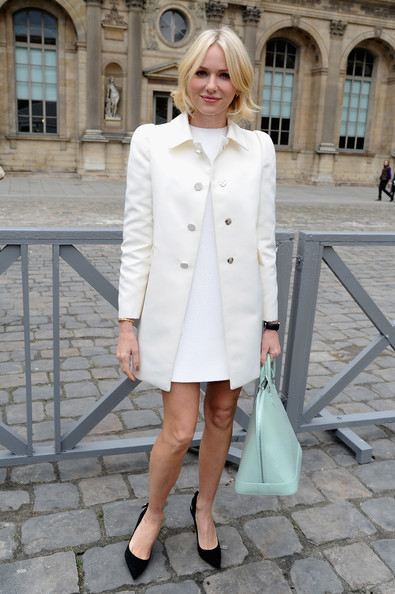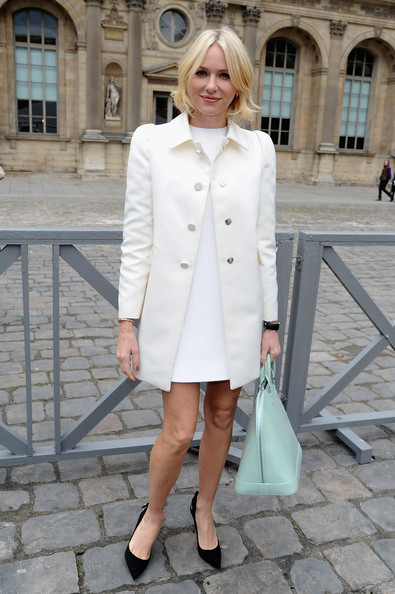 Good for Naomi Watts for braving the slight chill and flashing her flawless pins in the French Capital city during Paris Fashion Week yesterday. You don't need to look at a calendar or check the weather forecast to know that spring is on its way – looking at Naomi is enough!
Akin to Jessica Chastain, whose style we gushed about earlier this week, Naomi Watts also provided us with a bevy of hot red carpet looks this awards season – and she too is showing no signs of slowing down just yet. The gorgeous actress showcased her style credentials on the Louis Vuitton FROW yesterday, wearing a simple white shift dress from the brand's spring/summer 2013 collection, and teaming it with a beautiful pastel turquoise bag.
This gets a 9/10 from us as we wish she'd gone for different coloured shoes, but from the ankles up this is flawless.