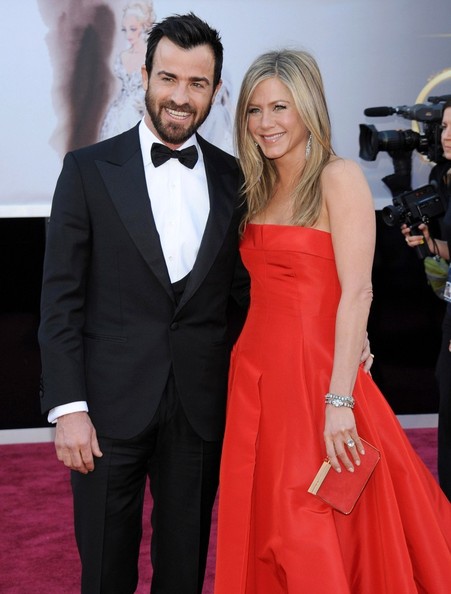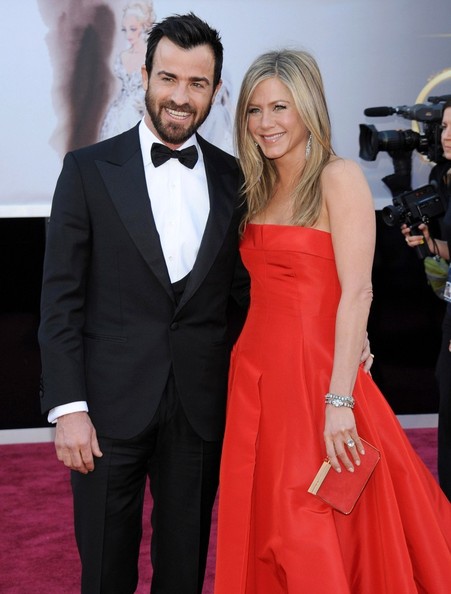 It's rumour-central this morning, and the latest bit of celeb speculation comes courtesy of Jennifer Aniston and her highly anticipated upcoming nuptials to Justin Theroux.
Rumour has it (anyone else still burst into Adele's song every time they say/write that? Can't be just us, surely?) that Jen-An will be walking down the aisle in a dress that the 80-year-old designer will have custom made especially for her. And apparently her decision to wear that stunning red Valentino dress to the Oscars last month was her way of saying thank you to the designer. How cute is that?!
We have every faith that the dress will be as beautiful as the bride herself, and we can't wait to clap eyes on it. Do you believe the rumours? Do you think Valentino is the right choice for Jen or should she go for someone else? Answers on a postcard – or better yet, in the comments!