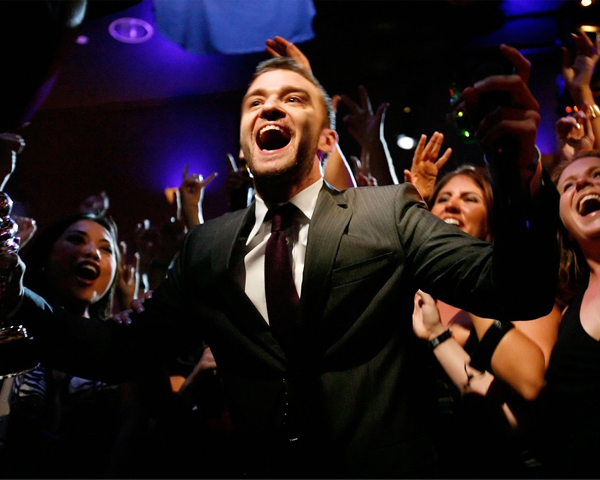 We bet the gowns the A-listers wore down last month's Oscars red carpet haven't even been dry cleaned yet, but that hasn't stopped rumours about next year's event circulating.
The rumours aren't about the nominees though – they're about the host! As much as we enjoyed his stage antics, it's unlikely that Seth Macfarlane will be invited back to reprise his role as host due to those mixed (but mostly negative) reviews… so who has been tapped to replace him?
Rumour has it – we'd like to stress that we are only going on what we've been reading on the good old world wide web – that Jessica Biel's gorgeous hubby Justin Timberlake is a firm favourite due to his ability to "sing, dance, act, host, and improvise on the spot". Well that's what we hear anyway, but we don't disagree! What do you make of this? We're excited already… only 11 more months to go!