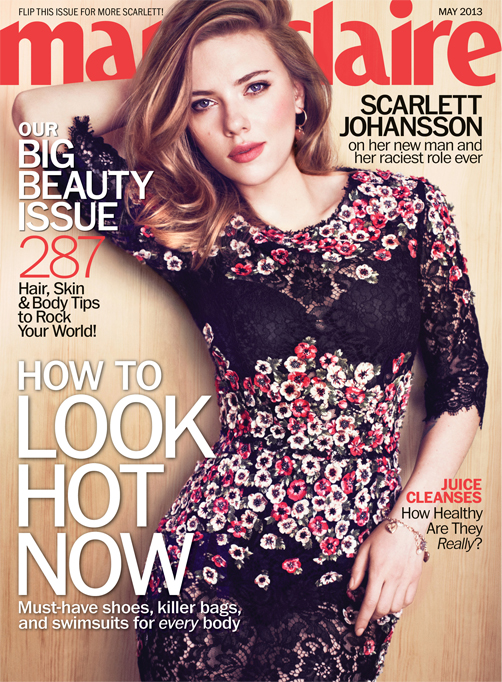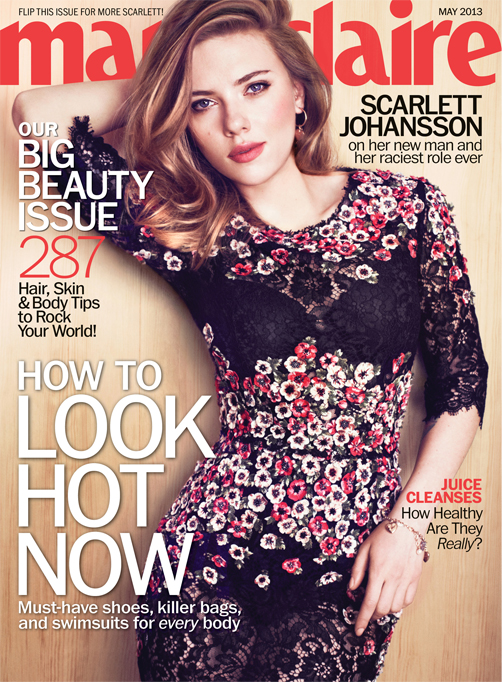 Oh thank you magazine Gods for giving us this gorgeous May cover! The ever-sexy seductress that is Miss Scarlett Johansson has been tapped for the May cover of Marie Claire US and we are absolutely in love with it!
ScarJo is looking the epitome of Hollywood perfection on the cover (and in each and every editorial picture), and also gives a great interview – and yes, that does include opening up about her 2010 divorce from Blake Lively's new hubby Ryan Reynolds…
"Well, it wasn't that long ago," she said. "But I think I've had a fair amount of time to process the experience and be able to move forward. I continue to get to know myself better as I get older, and that helps me in my relationships."
That's our girl! So bearing all of the above in mind, what new tips does ScarJo have to share?
"I don't like jealous behaviour," she continued. "I don't mind an occasional check-in, but when somebody is passive-aggressively jealous, it's really unattractive because it shows a sort of insecurity. Controlling behaviour is awful. Nobody's going to say they love that."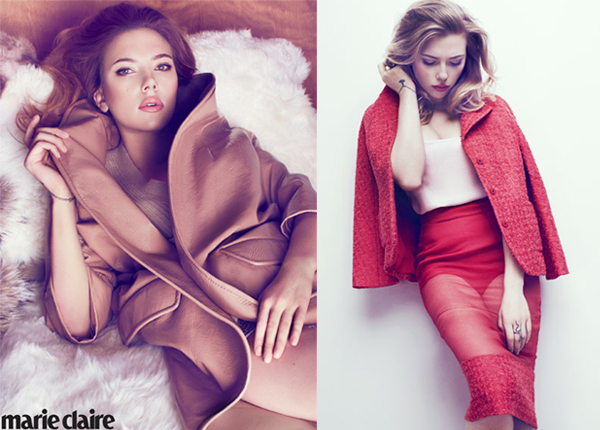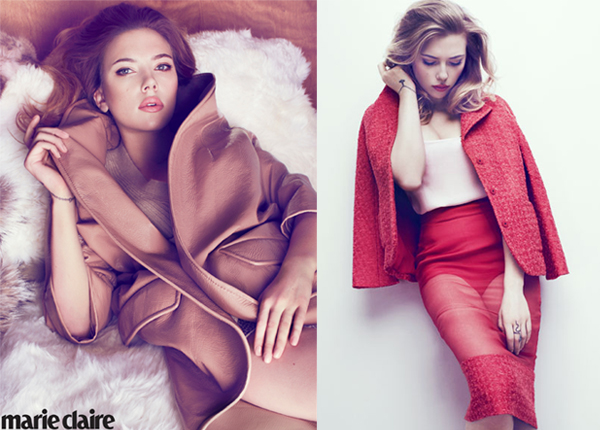 We hope Scarlett's new beau Romain Dauriac is taking notes! Scarlett's Marie Claire US May issue hits newsstands on April 16th.