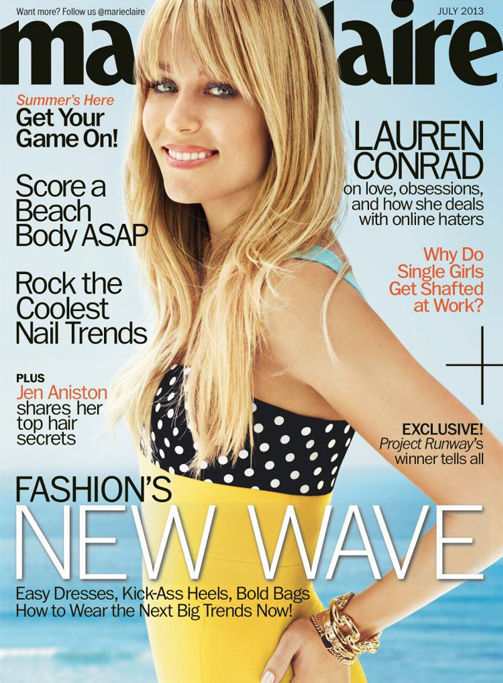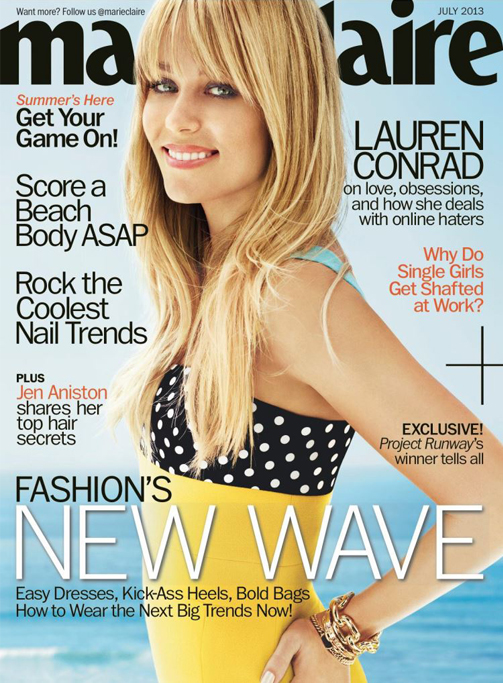 July is pretty much the height of summer, so who better to front a summer fashion glossy than all-American beach babe, Lauren Conrad?
Lauren was shot by Regan Cameron for Marie Claire US's July issue, and she's making us ever-so-slightly green-eyed. Her flawless blonde locks, her ability to rock that edgy fringe, her endless stems, her golden glow, and the sunshine in the Miami background all contribute to our all-round jealousy. Have we left anything out? Oh yes – the Fausto Puglisi dress she is wearing on the cover is something pretty special too.
LC chats to the mag about all sorts of fun subjects, in particular her 'The Little Market' e-commerce site which is launching with her friend and Human Rights Watch advocate Hannah Taylor Skvarla this September.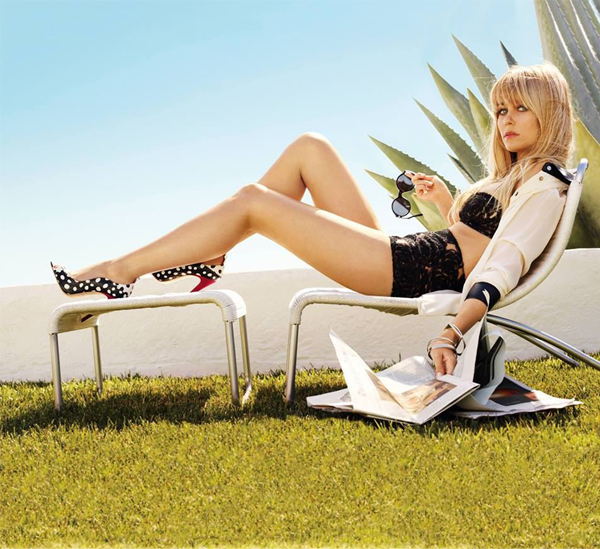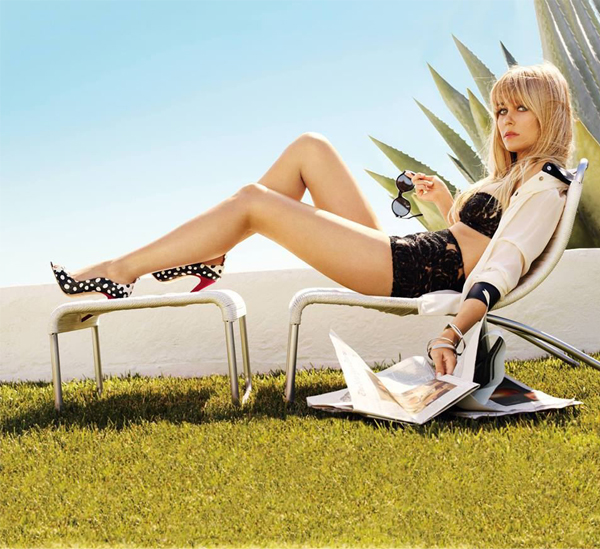 "We've been to Bali and El Salvador and Africa and India and Nepal," she said. "Hannah is good about educating me about not just the beautiful places we go to but also the issues people there face. I think when you've been fortunate, you have a moral obligation to do things for others."
Well said, Lauren. Click here to read more snippers from her interview.