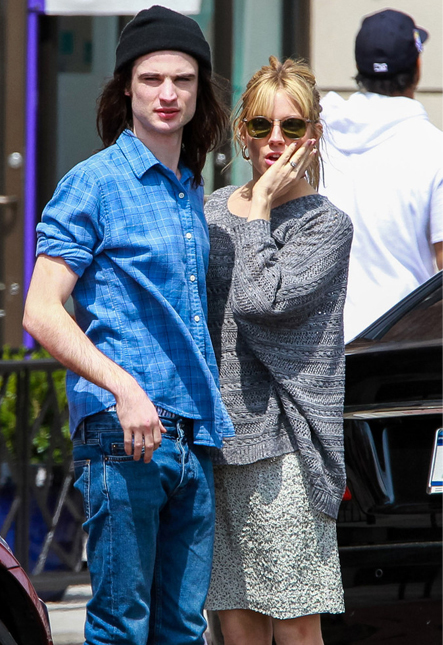 There's nothing quite like a fresh new rumour to kick off the week with, is there? Definitely makes Monday morning more interesting!
The blogosphere is rife with rumours that Sienna Miller and her fiancé Tom Sturridge may very well be the new faces of Burberry – although nothing has been confirmed by the British brand in question. Does that mean little Romeo Beckham's time in the Burberry spotlight has ended? We'll just have to wait and see!
And speaking of Burberry rumours, it's also being reported that Suki Waterhouse has been tapped for the autumn/winter 2013 ad campaign, although again, no official word on whether or not it's true.
We hope there's some truth in the rumours, we think Sienna Miller is a perfect fit for the quintessentially British brand, and we'd love to see her make a very welcome return to the world of fashion after confessing that she doesn't have much time for it anymore. Keep your eyes peeled for an official confirmation if and when we get it.