Last Updated on 2nd May 2013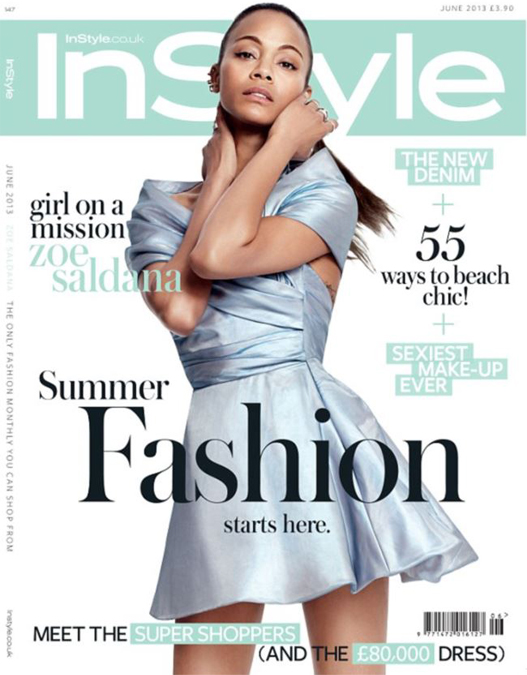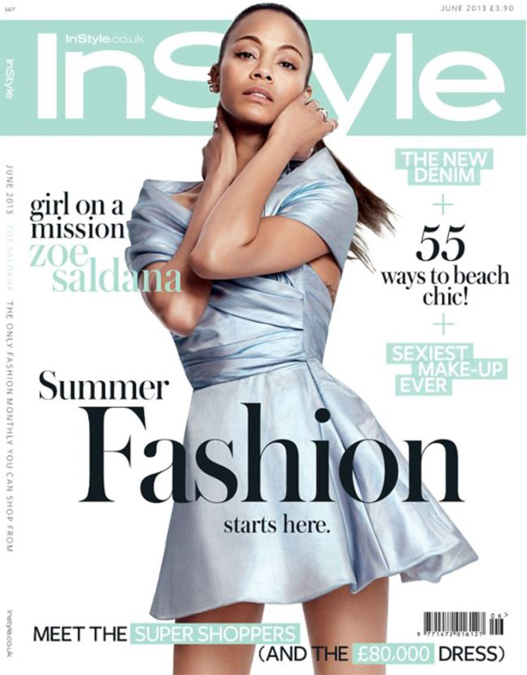 This is exactly what we like to see for a fashion glossy June cover – thank you InStyle UK!
Zoe Saldana has indeed been chosen to front the June issue of InStyle UK, as photographed by Damon Heath, and can be seen rocking designer pieces from the likes of Dior, Prada and Louis Vuitton on the respective cover and editorial images.
The Star Trek Into Darkness actress looks pretty sensational in the pics, but she opened up to the mag about Hollywood's obsession with eternal youth, which we thought was one of the highlights of her interview…
"Women are reminded of their age all the time and it's usually by a fricking fat, big-bellied old man with a comb-over and you look at him and you're like, 'really? Give me a break. You just have more money and more power in this situation than I do, but not in my life.'
"I'm tired of watching these 50-year-old actors with these 23-year-old actresses and they're soulmates in the movie. What? In real life a 23-year-old would look at a 50-year-old and go, 'Are you kidding me?!'"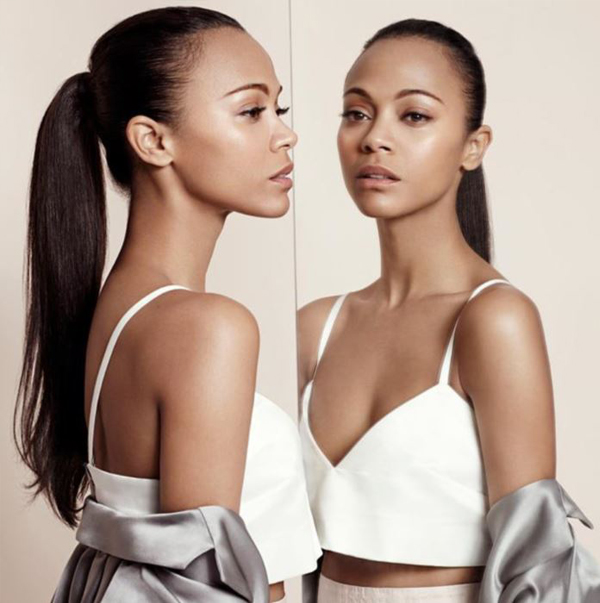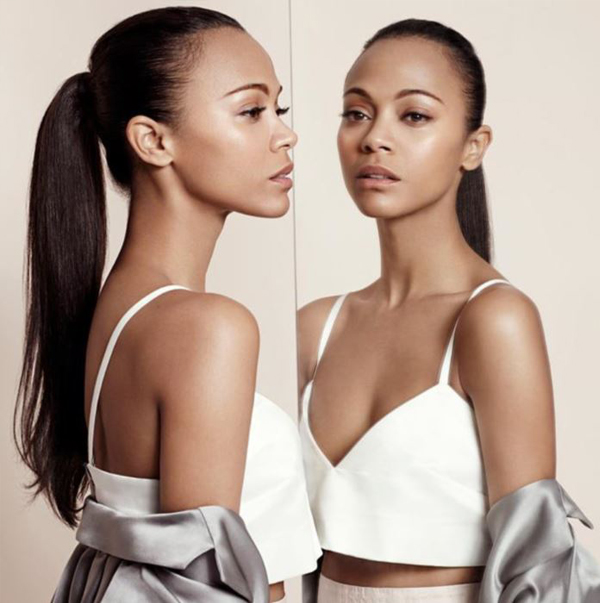 Wow, you tell 'em, girl! We'll definitely be picking up the June issue of InStyle to what other fierce things Zoe comes out with!