Last Updated on 3rd May 2013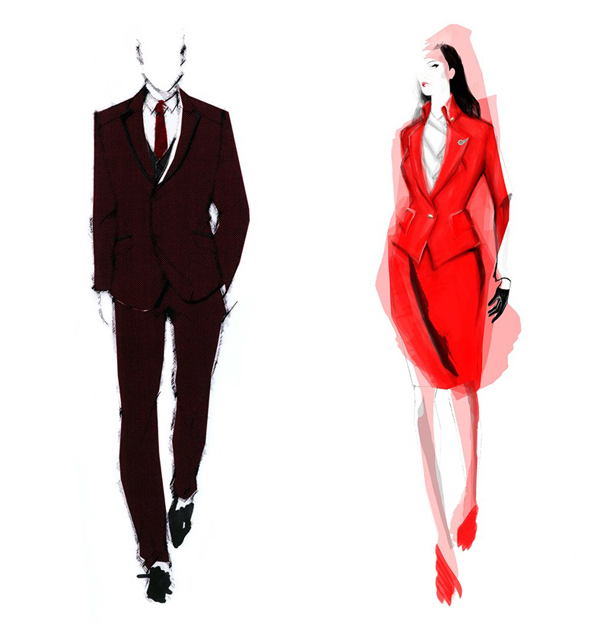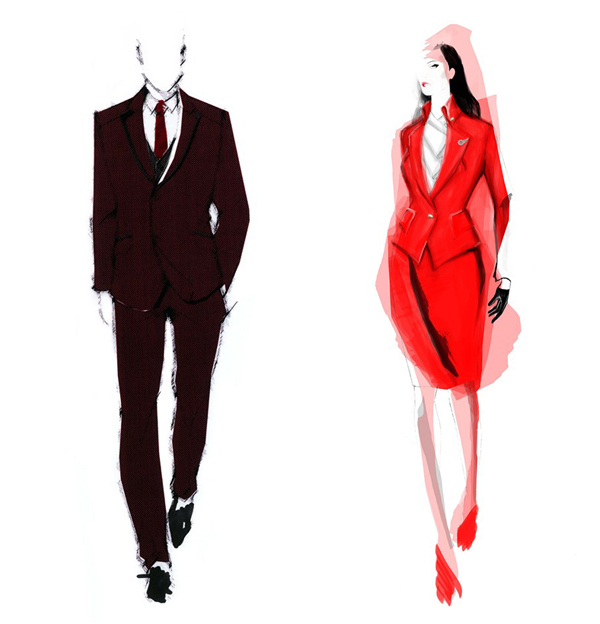 Travelling Virgin Atlantic just got that bit more stylish, as Dame Vivienne Westwood has redesigned the airline's uniforms.
Virgin boss Richard Branson reportedly asked Dame Viv to step in and design some eco-friendly, expertly-tailored uniforms as he felt other airlines were starting to copy the iconic Virgin Atlantic ones that have been around for over 10 years.
"My clothes have always got a very strong dynamic rapport with the body – they are very body-conscious, they help you to look glamorous, more hourglass, more woman," Vivienne Westwood said. "I design things to help people to hopefully express their personality.
"I am always trying to find fabrics that are more friendly to the environment – working with Virgin Atlantic they managed to research into this and find more eco fabrics."
What do you think of the illustrations above? We can't wait to see the staff take to the skies in their new uniform, can you?