Last Updated on 7th May 2013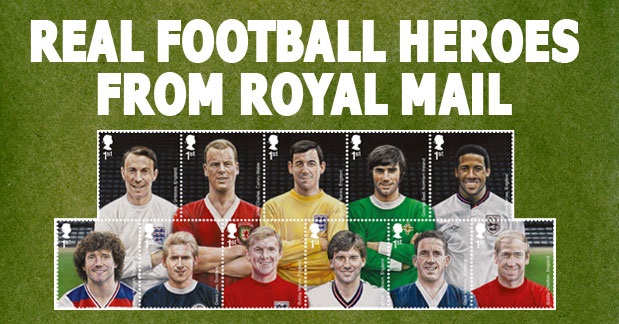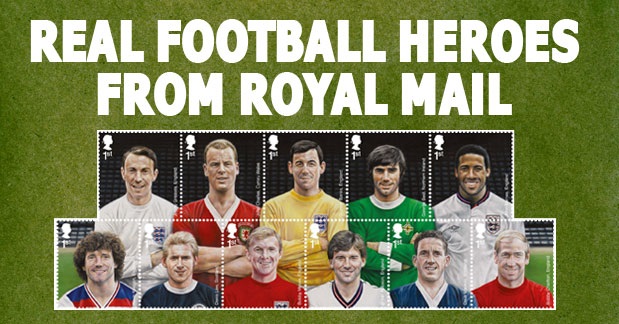 Being a good girlfriend can be tough sometimes, especially as far as fighting over the remote is concerned. If you have been a good girlfriend and let your man watch the footie when his team are playing (even if you'd rather be watching Zooey Deschanel's latest antics in New Girl) then you'll know that football season is coming to an end. Great news for you, but it'll leave a little football-shaped hole in your man's heart.
So, why don't you treat him to a footie-related present to show him that you do care about him and the sport, and don't mean to roll your eyes quite as much as you do when he moans incessantly about the ref's "bad decisions"?
We don't mean buying him an actual football (dangerous around the house) or a full-on kit (we assume he probably has one already anyway and has more than likely bought you your own shirt to wear to the matches) we are referring to the Royal Mail Football Heroes Stamp Collection. This is even more fun if you yourself collect stamps at it means you have yet another activity to enjoy together!
As 2013 marks the 150th anniversary of the Football Association and the 140th anniversary of the Scottish Football Association, Royal Mail has picked 11 of the best home international football players to celebrate and immortalise in stamps. And those 11 men are: Jimmy Greaves, John Charles, Gordon Banks, George Best, John Barnes, Kevin Keegan, Denis Law, Bobby Moore, Bryan Robson, Dave Mackay and Bobby Charlton. Do you spot your boyfriend's favourite player in there?
"We realised from the outset that choosing just 11 of the greats who were available for selection would be a difficult task; and one that would lead to much debate – and disagreement – among football fans," reads the website. "That's why we consulted with many experts during the process, most notably those from the National Football Museum.
"This resulted in a team drawn from the four home nations, all of whom have been inducted into the National Football Museum's Hall of Fame, each displaying true genius on the pitch."
This will be perfect for your man if he likes to get a bit argumentative as we bet he will have something to say about the players who made the cut. There are lots of collectible items up for grabs, including a Prestige Stamp Book for £11.11, a Presentation Pack for £7.10, Mint Stamps for £6.60, a miniature First 11 team sheet for £6.60, Framed Stamps for £25.00 and more. Click here to check out the full list of what's on offer.