Last Updated on 9th May 2013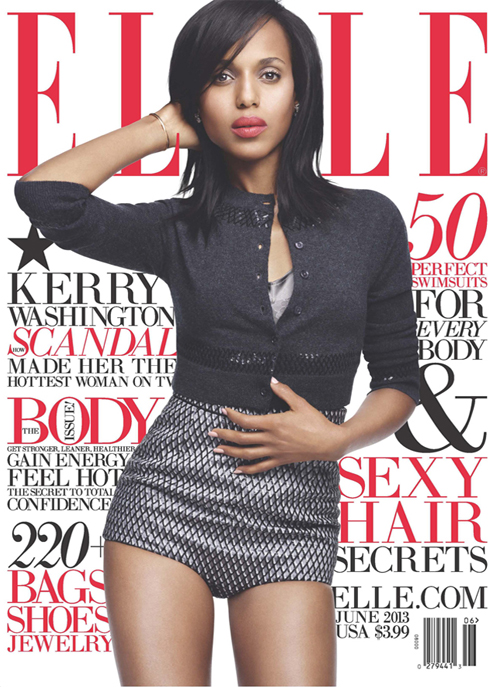 As much as we love seeing our favourite models and actresses (i.e. Kate Moss and Gwyneth Paltrow respectively) on the front cover of fashion magazines, it's a welcoming breath of fresh air when we get a new face on our glossies. This is why we were positively thrilled to find out that red-carpet queen Kerry Washington was chosen to front Elle US's June cover. And in a gorgeous Marc Jacobs number, no less. We love it!
The Scandal actress shows off her ridiculously toned bod and seemingly never-ending legs on the Horst Diekgerdes lensed cover, as well as in the editorial, and opens up to the mag about her current Hollywood career, and how it isn't quite what she thought she would be going with her life…
"I imagined I'd be a clinical psychologist, with a focus on how performance shapes identity," she said. I'd figure out ways to use role-playing in the healing of people.
"I'm the luckiest broad in Hollywood now. To be the lead actor on Scandal and to be in the highest-earning Tarantino movie – I don't get to ask for more."
We love a humble star. Somehow we don't think this is the peek of her career yet, we reckon there's definitely more to come!