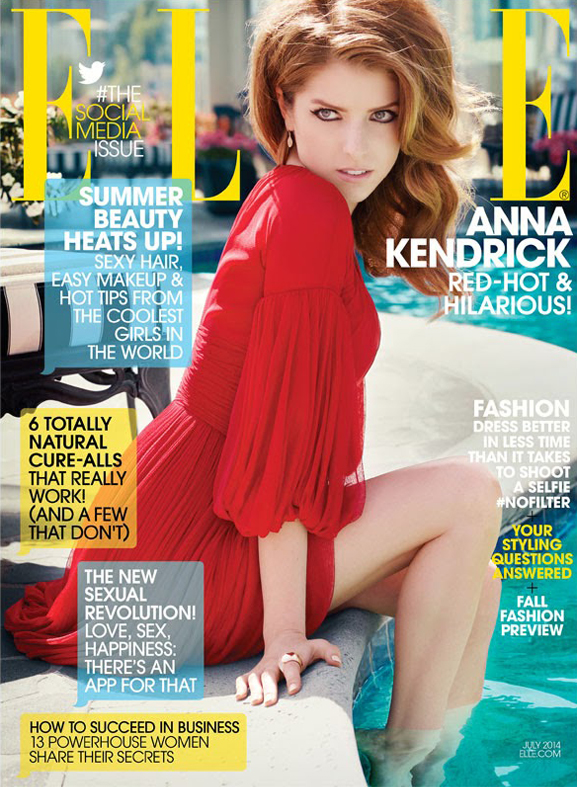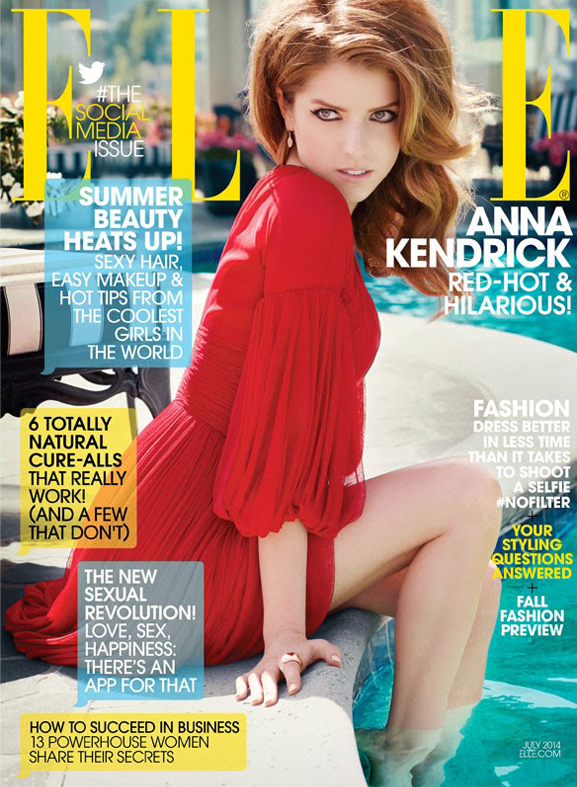 Just in case you or anyone else needs convincing that a bright red dress and some bold eye make-up are all you need to make a seductive statement, just turn your attention to the latest Elle US front cover!
The gorgeous Anna Kendrick is indeed the cover star of the Elle US July issue, looking like a red hot vampy sex goddess in her Carter Smith lensed cover image. And the editorial is pretty scorching too!
Despite all the steaming hot pictures though, the hilarious actress tells the mag that she is thankful we (and the rest of her adoring fans) love her for more than just her good looks…
"I think I'm lucky that I've never had a crisis about whether the only reason I'm successful is because I'm crazy hot," she said. "It's not something that crosses my mind. I've never felt like I've exactly traded on my looks.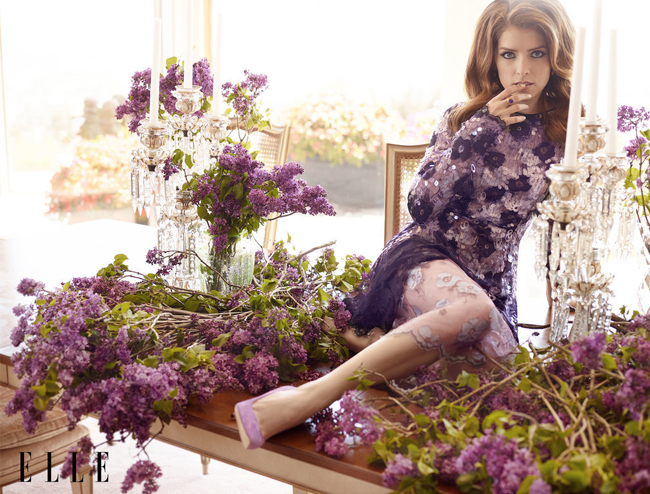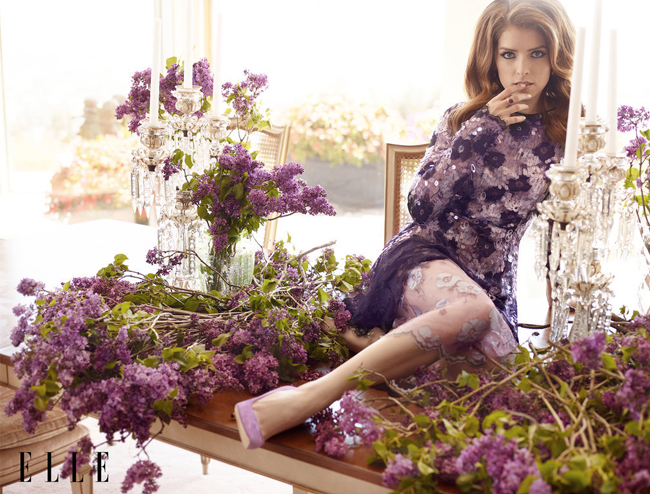 "When I was a teenager, I was an ultralate bloomer, and my mom would say it was a blessing, because it means you never have to wonder if guys are only interested in you because you've got boobs. I would have been thrilled if guys were interested in me because of my boobs!"
Bless her! You can read the rest of her interview and gaze in awe at her beauty when the Elle US July issue hits newsstands on June 24th.