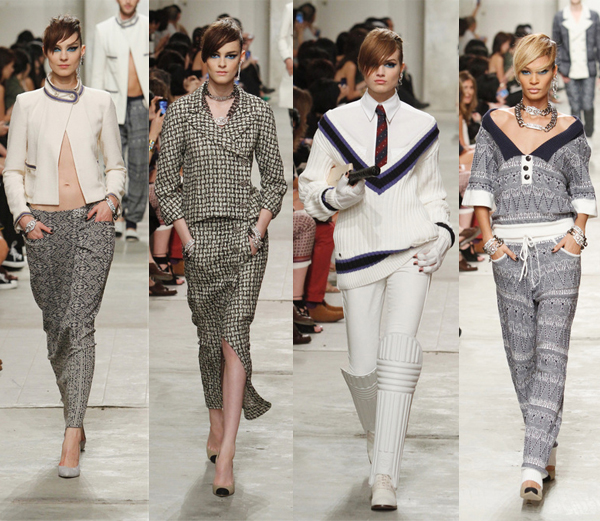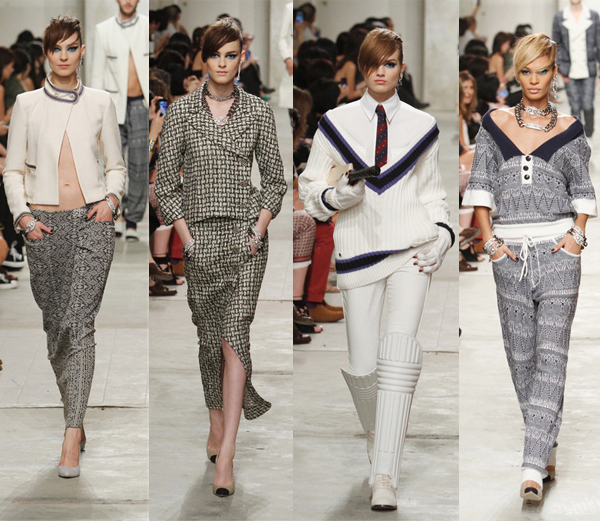 Premiering the new Once Upon a Time… film at the Singapore Film Festival wasn't the only thing Karl Lagerfeld was doing in the beautiful country, oh no. There was a little matter of the Chanel Resort 2014 show to go and stage, and as with all Chanel shows, it was really something quite spectacular.
The Chanel we know and love was back for the Resort 2014 collection, leaving behind the darker side that was introduced to us during the autumn/winter 2013 show at Paris Fashion Week. (That's not to say we didn't love the pieces that made their way onto the catwalks earlier this year though!)
We – along with the rest of the world – wondered why Kaiser Karl chose Singapore as the destination for the show when it was first announced, and speculated that there might be some Asian influence within the collection; after all when Karl has a theme, he likes to run with it!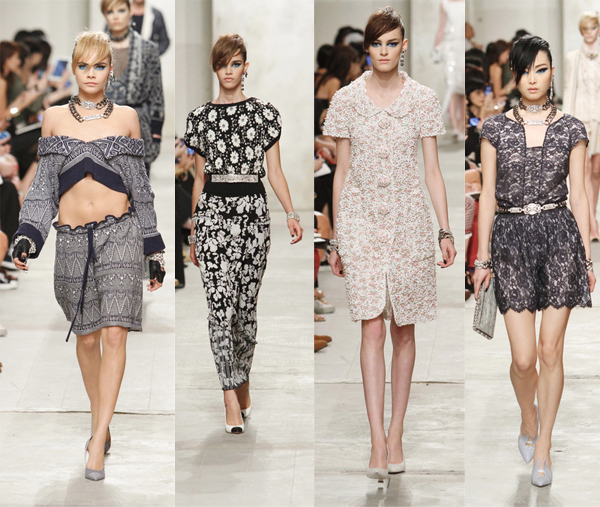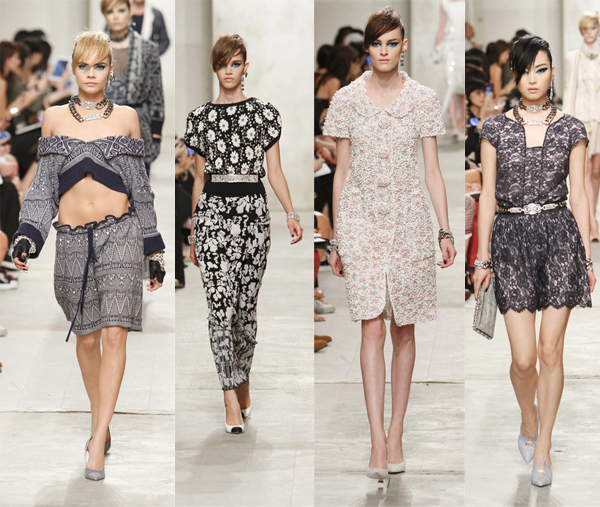 However, it wasn't so much a case of being influenced by the Asian culture, but rather, a collection that is fit for all who live in sunny Singapore and the surrounding equally hot areas. Hence why the both fabric and colour was kept on the light side. We did our homework and found out that Singapore is actually the world's fourth leading financial center with a host of different cultures, which was all reflected in the collection rather nicely. Coincidence or not, everything tied in together beautifully and we are once again left in awe!